Pakistan?s Power Blackouts Reflect Shortage In Political Leadership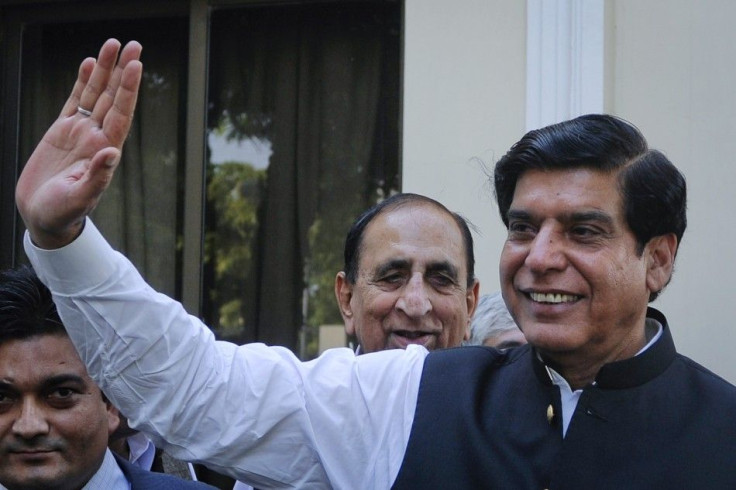 The new prime minister will not have to worry about any electricity shortages after engineers installed a dedicated 24-hour power supply generator at his residence near the capital Islamabad, guaranteeing him continuous power.
However, millions of Raja Pervez Ashraf's countrymen suffer from chronic power blackouts, leading to charges from opposition leaders and citizens that the prime minister is vastly out of touch with ordinary people facing a multitude of problems.
Ashraf, who became prime minister after a series of extraordinary events that began with a contempt charge filed against former PM Yousuf Reza Gilani and ending with Ashraf's sudden and quite unexpected rise to the top, has already been criticized for ordering the construction of a helipad at his home (which is only 14 miles for Islamabad).
While serving as Pakistan's minister of power and water, he was roundly blamed for a power crisis that escalated during his tenure.
Meanwhile, in a country that faces a Taliban insurgency, deteriorating relations with the U.S., and a collapsing economy, millions of people are also coping with severe water and electricity shortages in a sweltering summer.
Even Ashraf's neighbors in the elite area of Islamabad he lives in suffer from frequent blackouts.
Fed-up homeowners in Islamabad and elsewhere have decided to pay for private water trucks to fill their tanks, while others have bought their own electrical generators.
Power outages lasting 18 to 20 hours a day are not unusual across Pakistan.
A city worker in the city of Rawalpindi named Jamshied told Voice of America, or VOA, that he spends a lot of his time at his office rather than at home due to a lack of electricity there.
"We work here, we even sleep here. Because when we go back to our … quarters, there is no electricity there, so we sleep here. What are we supposed to do? We have to earn a living. The conditions are terrible," he said.
Extended absence of electrical power leads to wasted food in refrigerators, families unable to cook, clean or wash and hospital patients in grave danger, not to mention the extreme discomfort of dealing with heat and humidity.
There are many reasons why Pakistan undergoes repeated power outages, but it basically all boils down to soaring demand mixed with mismanagement and corruption among virtually all levels of government.
While Ashraf has asserted that the mounting power shortages are the country's biggest problem, the public's discontent has manifested itself in frequent street protests, particularly in the Punjab province that recently turned violent.
"Pakistan's dilemma on the electricity front does not have to do with the capacity already installed for generation purposes, noted Farhan Bokhari, writing in the Gulf News newspaper. Instead, the shortages are driven mainly by the inability of the government to pay for electricity produced by privately owned companies, as it tries to overcome a ballooning fiscal deficit -- thanks to the visible squandering of precious budgetary resources.
"Tackling such a challenge in part must also be linked to inspiring the broad mainstream public across Pakistan, Bokhari added. The prevailing popular skepticism over the inability of the government to perform essentially means that any new initiative by a new prime minister will not even receive half the serious public attention it may even deserve."
© Copyright IBTimes 2023. All rights reserved.