Palestinian Soccer Player Ends Hunger Strike In Exchange For Release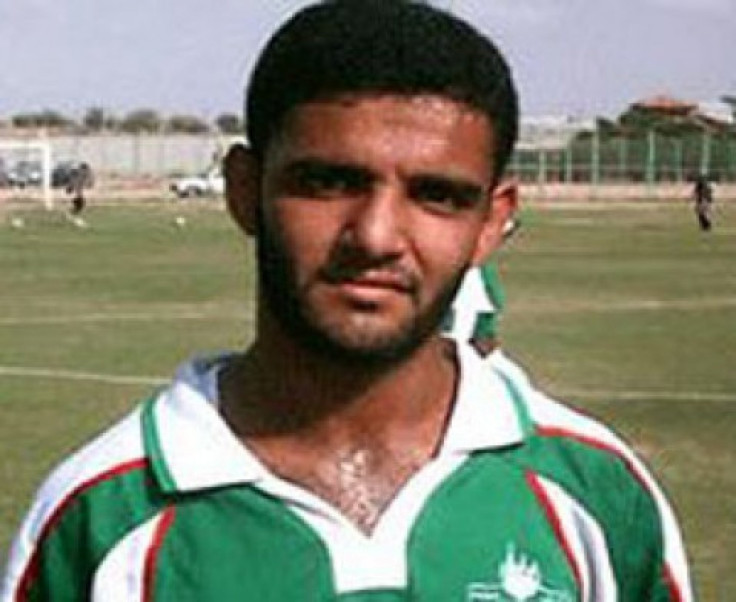 Mahmoud Sarsak, a member of the Palestinian national soccer team, has been imprisoned by Israel for three years. On Monday, Sarsak agreed to end a three-month-long hunger strike in exchange for his release on July 10, according to his lawyer.
Sarsak, a resident of the Rafah refugee camp in Gaza, was arrested on his way to a soccer team match as he tried to cross the Gaza border, with travel approval from Israel.
Israel claims Sarsak is a member of the violent group Islamic Jihad, though he does not face formal charges. He has denied all allegations, but has been held for the last three years without any contact with his family.
The 25-year-old soccer player has refused to eat food for the last 90 days and has lost approximately 66 pounds in weight, according to human rights organization Addameer. On Monday, however, Sarsak ate a small piece of chocolate, signaling an end to the hunger strike.
Sarsak's deteriorating health condition attracted global attention from organizations such as Amnesty International and FIFA, soccer's global governing body.
FIFA president Sepp Blatter expressed concern for Sarsak and other members of the Palestinian team in Israel.
The reports FIFA received state that in apparent violation of their integrity and human rights and without the apparent right of a due process (trial), several Palestine football players have allegedly been illegally detained by Israeli authorities. FIFA urgently calls on IFA to draw the attention of the Israeli competent authorities to the present matter, read a statement on FIFA's website.
Additionally, FIFA Pro, an international union of 50,000 professional soccer players, called for the immediate release of Sarsak.
© Copyright IBTimes 2023. All rights reserved.
FOLLOW MORE IBT NEWS ON THE BELOW CHANNELS