Palin Sees Room for More White House Candidates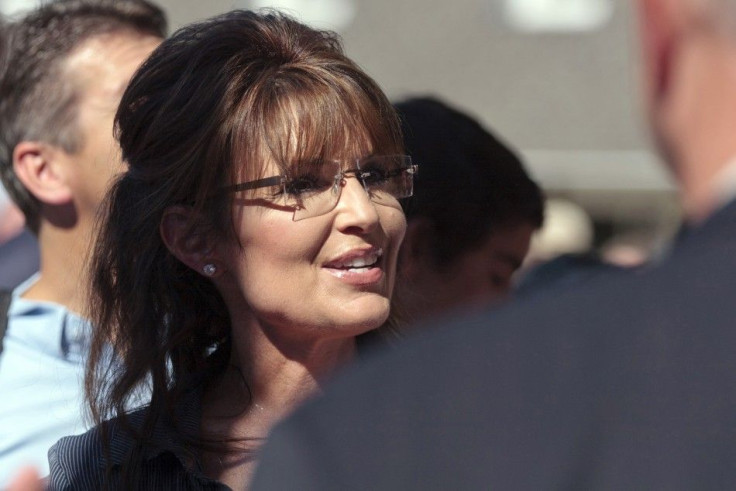 Former Alaska Governor Sarah Palin said on Friday there was room for more candidates in the presidential race, but stopped short of announcing whether she would launch her own bid for the White House.
Palin, the Republican Party's vice presidential nominee in 2008, has said she expects to make a decision this month about whether to seek the party's nomination to run against President Barack Obama in next year's election.
Speaking in a suburb of Des Moines, Iowa, on Friday, Palin declined to say if an announcement could come Saturday, when she is due to address a Tea Party rally in Indianola, Iowa.
Palin said she was happy with the field of candidates in the Republican campaign, but added: I always think that there's room for more, though, because spirited debate and more competition will allow an even better discourse.
A crowd gathered at the farm-themed restaurant where Palin made an appearance, many attracted to the event by the Organize4Palin network and chanting Run, Sarah, run.
Despite its small number of electoral votes, Iowa is a key state in the early part of the presidential race. The Iowa caucuses in February is the first contest in the nominating process for the November 2012 election.
Leading Republican strategist Karl Rove last month suggested that Palin might announce her plan during a speech in Iowa on September 3.
© Copyright Thomson Reuters 2023. All rights reserved.