Panera Pay-What-You-Want Experiment: What Panera Bread Locations Are Offering The Pay-What-You-Want Promotion?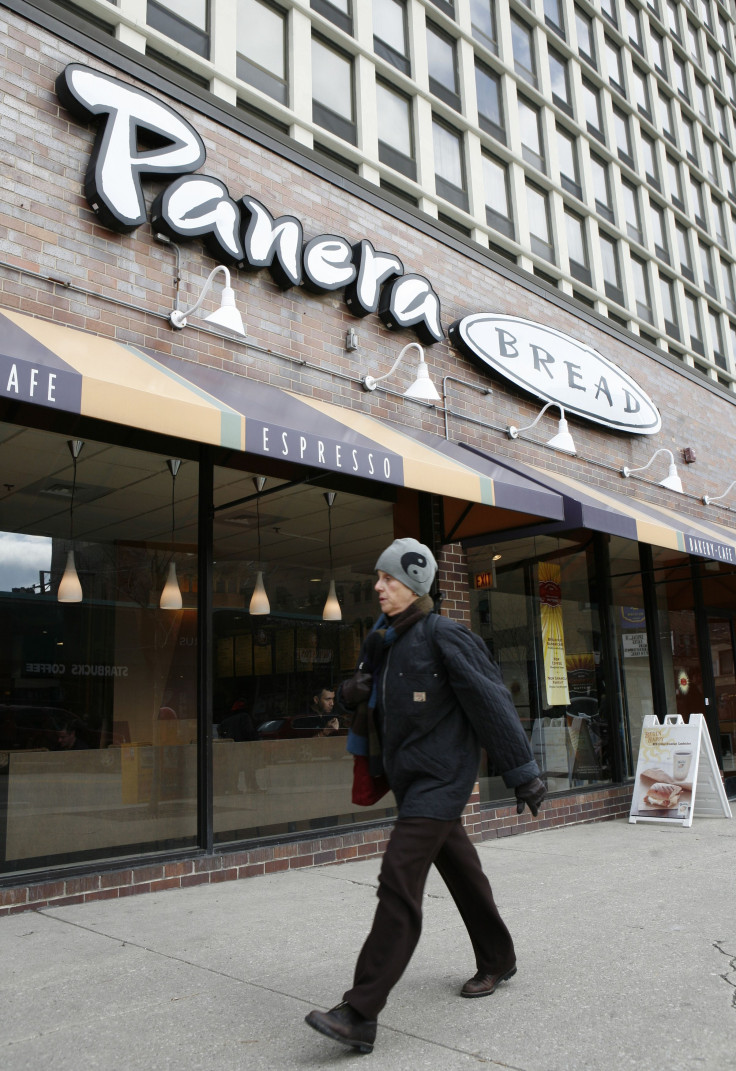 Imagine enjoying one of Panera's famous bread bowl soups for only a fraction of the price—that dream is now a reality for St. Louis residents whose Panera Bread Café locations are offering the company's pay-what-you-want promotion, the AP reported Wednesday.
The St. Louis-based chain began its "Meals of Shared Responsibility" experiment in 48 locations this week, letting customers pay as much or as little as they'd like for their meal.
The company plans to cover the cost of meals for those who can't afford to pay with money collected by those who overcompensate by paying more.
There is currently only one menu item connected to the promotion, the Turkey Chili in Bread Bowl soup (suggested cost $5.89), which provides a full day's worth of nutrition at 850 calories.
"We hope the suggested donations offset those who say they only have three bucks in their pocket or leave nothing," said Founder, Chairman and Co-CEO of the Panera Bread Foundation, Ron Shaich.
Shaich said if the experiment is successful the company is planning to expand it to over 1,500 of the restaurant's locations across the country.
Panera Bread pay-what-you-want cafes, in which every menu item is paid for by donations, began by opening one location in the St. Louis suburbs in 2010; other locations including in Michigan, Oregon, Chicago and Boston followed. Current establishments operating under the charity-based guildelines bring in an estimated 70 to 80 percent of revenue compared to stores that stick to the traditional menu prices.
While Shaich admits that some do take advantage of the system, he said that he still has faith that the experiment will be a success.
"A lot of cynics think Americans are just gaming the system. Our experience is very different. People do the right thing and are willing to take care of each other," said Shaich.
Panera just may be in luck; a 2010 study conducted by Leif Nelson of the University of California found that customers at pay-what-you-want establishments are more likely to donate when charity is involved.
Customers of the chain are already sharing their gratitude for opening the new pay-what-you-want location on the company's social media sites.
"The pay-what-you-want initiative is a great program. Glad to see a national chain starting to help in the war on hunger. Keep it up!" said Facebook commenter Jimmy Swearengen.
"Of all the restaurant chains in all the world, Panera Bread gets it right consistently in every way," said Twitter user Steve Levy.
© Copyright IBTimes 2023. All rights reserved.