Parents Of Abdul-Rahman Kassig, Held Hostage By ISIS, Release Excerpts Of Letter Written In Captivity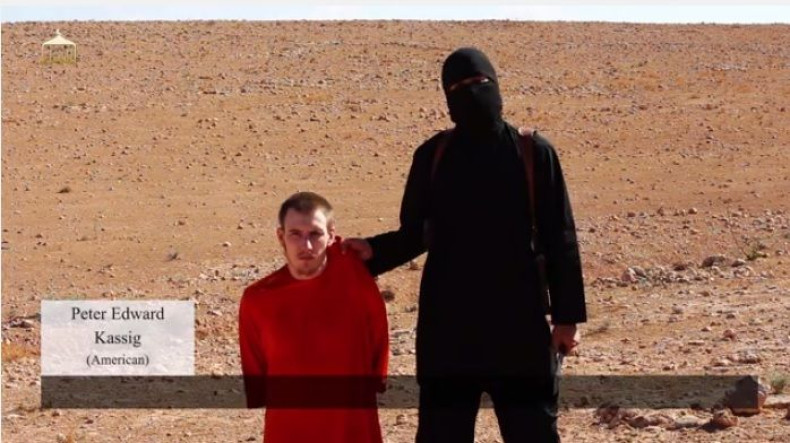 Parents of Peter Kassig -- the American national being held hostage by the Islamic State group -- on Sunday released photographs and parts of a letter written by the 26-year-old aid worker while in captivity. Kassig, who served in Iraq in 2007, was abducted last October in Syria.
In a statement, Ed and Paula Kassig said that they had decided to release excerpts from the letter received in June "so that the world can understand why we and so many people care for him and admire him."
Peter Kassig, who changed his name to Abdul-Rahman Kassig after voluntarily converting to Islam in late 2013, said, in the letter, that though he was faced with a "dogmatically complicated situation" because of his conversion to Islam, he was "at peace" with his beliefs.
"In terms of my faith, I pray every day and I am not angry about my situation in that sense," Kassig wrote in the letter.
Kassig's parents said that their son's "journey toward Islam" had begun before he was taken captive and that he had converted to Islam "sometime between October and December 2013, when he shared a cell with a devout Syrian Muslim."
In the statement, Kassig's parents also called for people to use the name he had adopted since converting to Islam. "After converting, he took Islam's practices seriously, including praying the five daily prayers…we see this as a part of our son's long spiritual journey."
Kassig, a former U.S. Army Ranger who served in Iraq in 2007, was reportedly abducted in October last year while traveling to a town in eastern Syria for work related to the Special Emergency Response and Assistance -- a Syrian refugee aid group he founded in 2012.
"I am obviously pretty scared to die…I am very sad that all this has happened and for what all of you back home are going through," Kassig wrote in the letter. "If I do die, I figure that at least you and I can seek refuge and comfort in knowing that I went out as a result of trying to alleviate suffering and helping those in need."