Patent War: Apple Delivers Solid Blow to Samsung, Android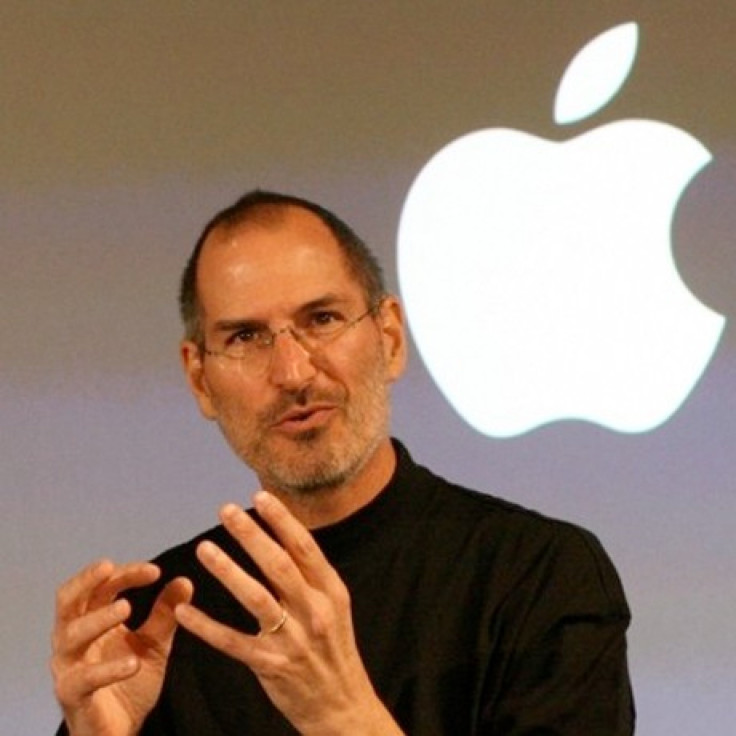 It seems everything is going Apple's way. The consumer technology giant won a legal battle against Samsung in Europe, and briefly surpassed Exxon Mobil to become the world's largest public company by market capitalization.
California-based Apple also got an injunction from a German court banning sales of Samsung's Galaxy Tab 10.1 throughout the European Union, except the Netherlands. This development follows Apple successfully delaying the launch of Galaxy Tab 10.1 in Australia.
The recent ruling delivered a huge blow to Samsung, which only recently released the 10.1 inch Galaxy Tab and the roll-out in Europe remains in early stages.
"By legally enjoining the competition, Apple is in a position to further extend its dominant position in the Tablet segment," Rodman & Renshaw analyst Ashok Kumar wrote in a note to clients.
Apple has even asked the German court to order an injunction under which Samsung is threatened with fines of up to $350,000 for each violation or imprisonment of Samsung's management for up to two years in the event of continued infringement. Those are standard sanctions under German tort law for contempt of a preliminary injunction.
The injunction, which is all about a design-related intellectual property right, not about hardware or software patents, assumes significance as Galaxy Tab 10.1 is considered the closest rival to Apple's iPad 2.
"Clearly, we believe the iPad is a superior tablet but for those consumers that are not interested in Apple products or are more focused on Android-based solutions, we felt Samsung's new, larger-sized Tab products would enjoy a strong following," Ticonderoga Securities analyst Brian White wrote in a note to clients.
Samsung may appeal against the ruling.
"The request for injunction was filed with no notice to Samsung, and the order was issued without any hearing or presentation of evidence from Samsung. We will take all necessary measures to ensure Samsung's innovative mobile communications devices are available to customers in Europe and around the world," Samsung said in a statement.
However, the Korean company would launch the Galaxy Tab 10.1 in India on Aug. 10 and in Australia in September, according to Reuters.
Earlier, Apple has accused Samsung of violating intellectual property rights across various products, including tablets and smartphones. In July, Apple filed a complaint against Samsung with the International Trade Commission in the United States over IP violations in both the tablet and smartphone markets. Apple has also filed suit against Samsung in Japan, South Korea and the U.S.
Also, Apple is in the midst of quarrel with HTC and filed a complaint with the ITC in July.
On the back of a successful Eurozone ruling, Samsung may be forced to license key technologies from Apple that could increase the cost of Android products and hurt profit margins.
The ruling also has far reaching implications for other Android partners, including Motorola and HTC, which is said to be paying at least $40 in royalties and licenses per Android smartphone sold.
Earlier, Oracle had sued Google over the use of Java in Android. Also, both Microsoft and Apple have separately sued Motorola.
When Android was launched in October 2008, very few thought it would become a roaring success. Android now ranks as the top smartphone platform for the month of June, with 40.1 percent of the market share, up 5.4 percentage points from March 2011, according to latest data from comScore.
Apple came in second with 26.6 percent of the smartphone market, up 1.1 percentage points from the prior reporting period.
More than 550,000 Android devices are activated every day, through a network of 39 manufacturers and 231 carriers.
"A smartphone might involve as many as 250,000 (largely questionable) patent claims, and our competitors want to impose a "tax" for these dubious patents that makes Android devices more expensive for consumers. They want to make it harder for manufacturers to sell Android devices," David Drummond, the chief legal officer at Google said in a recent blog post.
Market analysts say that the recent win for Apple in Europe could hurt Samsung's prospects in both the smartphone and tablet markets.
"Outside of Apple, we believe Samsung is one of the few OEMs in the world with ability to enjoy success in both the smartphone and tablet markets. However, if Samsung is violating Apple's IP rights, we believe Apple could enjoy even further success in these markets in the coming years," White said.
Here is a comparison between Samsung Galaxy Tab 10.1 and Apple iPad 2:
Specifications

Apple iPad 2

Samsung Galaxy Tab 10.1

Color

White, Black

Black

Operating System

iOS 4.3.5

Android -Honeycomb 3.1

Display

9.7 inches LED display, 1024-by-768-pixel resolution at 132 pixels per inch (ppi)

10.1 inches

1280x800 WXGA TFT LCD screen at 149 ppi with 4-way rotation

Dimensions

Width: 7.31 inches

Height: 9.5 inches

Width: 6.9 inches

Height: 10.1 inches

Weight

1.33 pounds

1.24 pounds

Processor

Apple A5 processor; 1GHz dual-core

Nvidia Tegra2 Dual-core processor, 1 GHz

Camera

Back camera: Video recording, HD (720p) up to 30 frames per second with audio; still camera with 5x digital zoom

Front camera: Video recording, VGA up to 30 frames per second with audio; VGA-quality still camera

Back Camera: 720p HD, video recording

3MP autofocus camera with LED flash

Front Camera: 2MP

Sensors

Three-axis gyro

Accelerometer

Ambient light sensor

Gyroscope, Accelerometer, Ambient light sensor, compass

Media Formats Supported

Audio formats supported: HE-AAC (V1 and V2), AAC, Protected AAC, MP3, MP3 VBR, Audible (formats 2, 3, and 4, Audible Enhanced Audio, AAX, and AAX+), Apple Lossless, AIFF, and WAV

Video formats supported: H.264 video up to 720p, 30 frames per second;

MPEG-4 video, up to 2.5 Mbps, 640 by 480 pixels, 30 frames per second;

Motion JPEG (M-JPEG) up to 35 Mbps, 1280 by 720 pixels, 30 frames per second (fps)

Audio: MP3, AAC, AAC+, eAAC+, WMA, RA

Video Formats: Full HD video playback (1080p) @30fps

Video Codec: WMV9, WMV7, WMV8, H.264, MPEG4, Xvid, DivX, H.263, VP8

Wireless Connectivity

Wi-Fi (802.11a/b/g/n), Bluetooth 2.1+EDR Technology

HSPA +21 850/900/1900/2100

EDGE/GPRS 850/900/1800/1900

Wi-Fi 802.11a/b/g/n, Dual-band support (2.4GHZ, 5GHz)

Bluetooth 3.0, Wi-Fi direct

Memory

16GB, 32GB or 64GB

16GB, 32GB or 64GB; 1GB RAM

Battery

Built-in 25-watt-hour rechargeable lithium-polymer battery

Up to 10 hours of surfing the web on Wi-Fi, watching video, or listening to music; Up to 9 hours surfing on 3G network

Built-in 7000mAh battery

Video: up to 9 hours

Music: up to 72 hours
© Copyright IBTimes 2023. All rights reserved.