Paul Ryan: How Mitt Romney Failed to Announce His VP Before Twitter
Analysis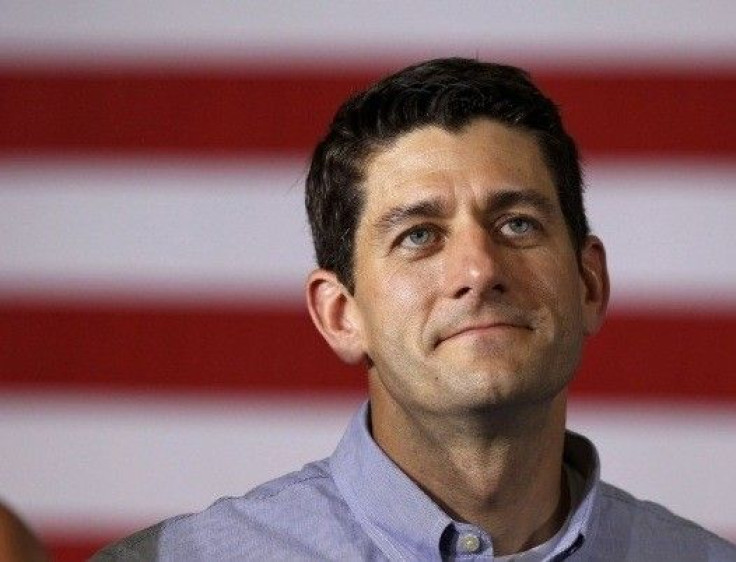 Mitt Romney needed to announce his VP decision by Aug. 11. His plan? Supporters of the campaign would download a free app for iPhone or Android called Mitt's VP, which promised they would be the first to know the official news of Romney's running mate.
There's no telling when Mitt will choose his VP, said Mitt Romney's official campaign site. But when he does, be the first to find out with Mitt's VP app. Share with friends and earn exclusive campaign gear.
So on Friday night, who was the first to break the news of Mitt Romney's VP? Well, whoever it was, it wasn't the Romney campaign.
In fact, Romney didn't send out its official text message via the app until 7:07 a.m. EDT Saturday; meanwhile, the campaign's Twitter feed released his decision at 7:43 a.m. But even before the text message, the news had already spread on Twitter -- and everywhere else.
NBC News scooped the news on Twitter at 12:04 a.m. EDT, citing three sources. Roughly an hour later, AP broke the official news at 1:06 a.m. The Drudge Report released several stories on Paul Ryan between the 12:45 and 1:10 a.m., including headlines like, CAMPAIGN ROCKED, RYAN ROCKS IT, and WHY ROMNEY MADE THE PICK. According to 140Elect, Paul Ryan had been mentioned 137,495 times on Twitter in the first 10 hours after midnight. In other words, the news had mostly spread by the time Romney's app finally notified its users.
Mitt's VP: A Failure To Launch
At this point, it's not really important who first broke the news about Paul Ryan. All that matters from here on out is how Ryan's politics fits in with Romney's, and how the two plan to create a roadmap for America's future together.
Yet, it's still worth noting that Romney's chosen method for informing his supporters was wholly inefficient and late to the scene. After news about Paul Ryan stopped popping up on Twitter around midnight, several users were wondering, Where's the text notification?
Now would be a good time for that app to go off, tweeted Ethan Klapper, social media editor at Huffington Post.
NBC News producer Frank Thorp tweeted out a picture of Romney's still-undecided Mitt's VP app, with an accompanying Woops!
While this Paul Ryan notification blunder was just the latest gaffe for the Romney campaign, not all of the blame should fall on Mitt. After all, in 2008, Barack Obama had a similar plan to send a mass text to all of his followers, but before he could announce Joe Biden as his VP nominee, word had already leaked out to the public.
However, the Romney campaign had apparently known the decision for several days. Andrew Vazzano, social media manager at The Daily Voice, said that according to TweetDeck, Paul Ryan's Twitter account @PaulRyanVP was registered on Aug. 2. That means that the Romney campaign waited until the very last minute to announce Ryan's nomination, which makes sense -- the less time for scrutiny before November, the better -- but still, knowing the truth and not releasing it until everyone else already knew undercuts the point of the smartphone app, and it's disrespectful to those supporters who downloaded the app hoping to be among the first to know.
Just as the news of Osama bin Laden's death was out on Twitter roughly an hour before Obama addressed the nation, big news like VP candidates are never going to stay silent. That's why tactics like smartphone apps, and mass text notifications, are simply gimmicks: News media will always get the news first, and they'll always break it first, especially over Twitter. Twitter won't stop political campaigns from releasing their news at their own pace, but it might encourage future candidates to maybe look at Twitter first before considering mass texts and free apps.
© Copyright IBTimes 2023. All rights reserved.
FOLLOW MORE IBT NEWS ON THE BELOW CHANNELS