PayPal, Venmo To Allow Buy And Sell Of Cryptocurrencies On Their Platforms
KEY POINTS
Soon users will be able to buy cryptocurrencies directly on PayPal and Venmo, according to new reports
The feature could be launch within the next three months, or sooner
Other fintech apps, like Square's Cash App, already benefit from allowing Bitcoin transactions
PayPal is reportedly working to offer cryptocurrency directly to users of its payment platform and the mobile payment app Venmo.
A Coindesk article cited numerous "industry sources" familiar with the situation, who said the crypto purchase will be done directly from PayPal and Venmo and there will be a built-in wallet functionality where users can store the purchased tokens. Multiple crypto exchanges will be sourced for liquidity, but it is not yet clear how many cryptocurrencies will be offered.
The article also mentioned a second source that put a three-month launch window, or sooner, for the product to go live. PayPal declined to comment on the article since it is company policy for them to not reply to rumors or speculation. Crypto exchange and wallet Coinbase, whose users can make fiat withdrawals to PayPal, was mentioned as a likely liquidity provider. However, it also declined to comment on the matter.
The move could potentially allow PayPal's 325 million customers and Venmo's 40 million users to buy and sell Bitcoin in platforms they already use. Many fintech apps, such as Square's Cash App, allow users to buy Bitcoin. In fact, fees from Bitcoin purchases brought in sizeable revenue in 2019 for Square, whose founder Jack Dorsey is a well-known Bitcoin advocate.
Last year, PayPal withdrew from the Libra Association, a Facebook-led initiative that involves the creation of the Libra currency to facilitate global remittances. Citing regulation uncertainty, payment giants Visa and Mastercard also withdrew from the association. Ironically, Libra's co-creator David Marcus was previously PayPal's president from 2012 to 2014.
Still, PayPal, for its part, had increased hiring talent who are experts on blockchain, the technology behind cryptocurrency. The company filed a patent to increase crypto transaction speed in 2018 and another patent to defend against crypto-ransomware in 2019. In April, it invested for the first time in a blockchain startup, an undisclosed amount to Cambridge Blockchain, which helps companies manage sensitive data through shared ledgers.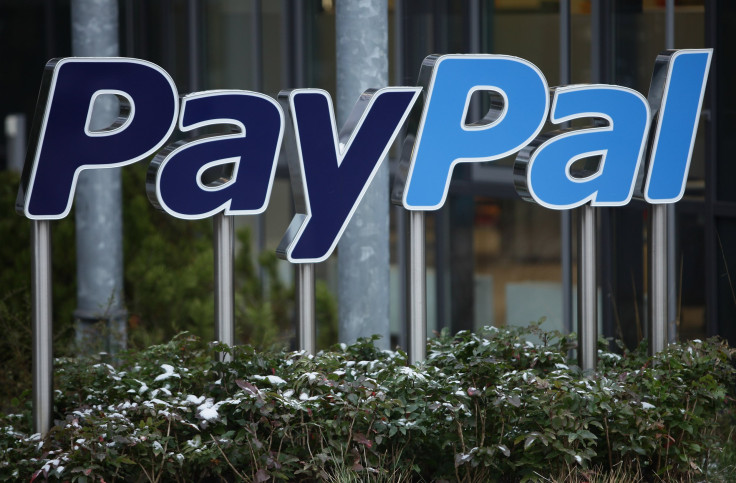 © Copyright IBTimes 2023. All rights reserved.