Perseverance Rover Completes 1st Year On Mars, To Focus On Collecting Rock Samples
KEY POINTS
Perseverance first set foot on Mars on Feb. 18, 2021
It had tiny Ingenuity attached to its belly
The rover has already collected six rock samples for experts to study
An entire year has passed since Mars began hosting NASA's Perseverance rover. Experts are now looking forward to expediting the rover's mission of finding rock samples that might show evidence of ancient life on the red planet.
Perseverance first set foot on Mars on Feb. 18, 2021, with the tiny Ingenuity attached to its belly. Since then, the rover has already collected six rock samples from the floor of Jezero Crater in Mars' Northern Hemisphere, according to NASA's Jet Propulsion Laboratory. The rover also spent several months running tests on its own system as well as that of Ingenuity since its landing.
In celebration of its first anniversary on Mars, NASA's Perseverance Mars Rover wrote on Twitter, "I've been on Mars for an Earth year, and I'm learning so much about this planet."
The rover, which is roughly the size of an SUV and weighs less than a compact car at 2,260 pounds, was sent to Mars with the primary mission of seeking signs of ancient life and collecting rock and soil samples that experts can study. Now that Perseverance is entering its second Earth year on the red planet, NASA hopes the rover will collect dozens of additional samples in the next couple of years by making a trip to the ancient river delta and crater rim.
"It's an extremely ambitious mission goal. We're being asked to drive faster and farther and collect more samples more quickly than any rover has had to before," Briony Horgan, associate professor of planetary science at Indiana-based Purdue University, told UPI.
The samples collected by Perseverance will be brought to Earth via the Mars Sample Return mission, which is set for 2028.
Hogan said that though there's a possibility Perseverance will find evidence of ancient life on the planet, the chances are slim.
"We're looking for any kind of biosignature, anything left behind by ancient life," Horgan added. "If we saw something like a stromatolite, an ancient fossil, that would be easier to identify, but we probably need to examine the rocks in a lab on Earth to make conclusions."
Meanwhile, Ray Arvidson, professor of Earth and planetary sciences at Washington University in St. Louis, told the outlet that once analyzed on Earth, collected samples could aid human exploration of our neighboring planet in the future.
He added that these samples could help understand "health hazards such as the presence of toxic perchlorate compounds in the regolith" that may be found at large on Mars.
They could also help in choosing the best landing site for better exploration of Mars in future missions, according to Arvidson.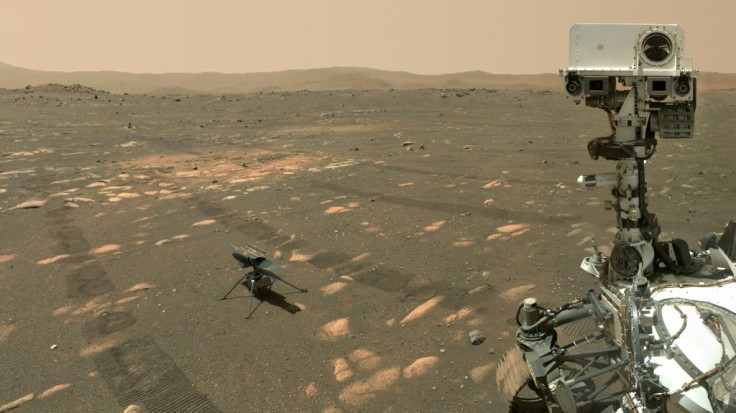 © Copyright IBTimes 2023. All rights reserved.