'Persona 5 Strikers' PC Port Scores Overwhelmingly Positive Reviews
KEY POINTS
"Persona 5 Strikers" has been met with overwhelmingly positive reviews on Steam
Players have praised the game's combat system, charming characters and stylish aesthetic
The game performs well on modern hardware, according to reviews
The latest hack-and-slash spinoff for "Persona 5" garnered favorable reviews when it first released on consoles, and to the pleasure of both the series' fans and developers, the PC version of "Persona 5 Strikers" has been met with a huge wave of positive feedback.
The game is set six months after the ending of the original "Persona 5" story. The main character, Joker, rejoins the rest of the Phantom Thieves on a mission to cleanse corruption across Japan's other cities along with the help of a few new characters.
As of writing, "Persona 5 Strikers" holds an "Overwhelmingly Positive" rating on Steam with a total of 1,517 reviews so far. The combination of the Musou-style combat and all of the flair of the original game has been a hit among fans.
The game's rich world, engaging storytelling and stellar music remain some of its strongest points, while the fusion of the "Dynasty Warriors" style of action-combat and "Persona's" system of spells and abilities gave the game a refreshing feel with a very interesting twist in how battles play out.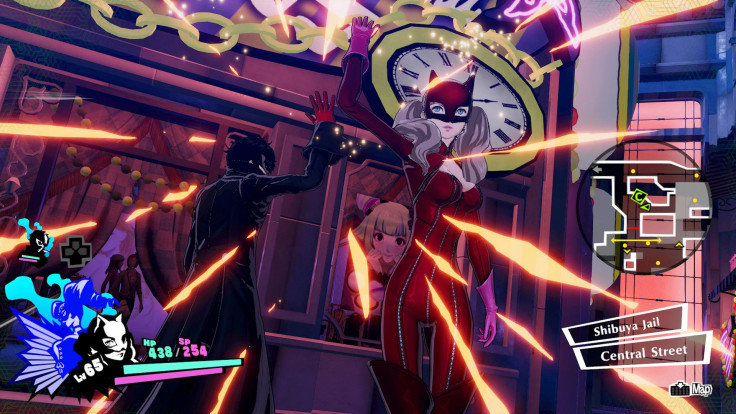 The game's performance on modern machines has also received praise. Rock Paper Shotgun's review of "Persona 5 Strikers" noted that the game ran very well on an Nvidia GeForce GTX 1070 without hitches for the most part. PC ports of console games are notorious for being plagued with technical problems, as was the case for both "Nioh" games and the release version of "Dark Souls: Prepare To Die Edition."
"Persona 5 Strikers" also became one of Steam's top sellers even before it was released. PCGamesN reported that the game reached the top sellers' chart two days before it was officially released, hinting at high pre-order numbers for the highly-anticipated PC release.
The positive reception of "Persona 5 Strikers" has fans hoping for an eventual PC release of the original "Persona 5" game or its enhanced version, "Persona 5 Royal." There's no telling as to whether or not a PC version of either game will be released in the future, but considering how "Persona 4 Golden" launched on Steam, a possible release for "Persona 5 Royal" may not be too far off.
© Copyright IBTimes 2023. All rights reserved.