Peruvian market tumbles after Humala victory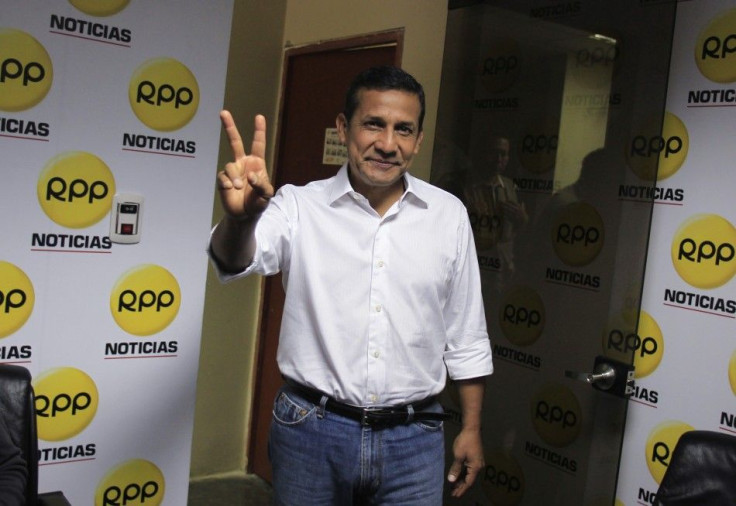 A former disciple of Venezuelan President Hugo Chavez, left-wing Nationalist Party candidate Ollanta Humala won Peru's presidential elections on Sunday.
Scaring away investors with the prospect of a socialist market economy, Peru's stocks declined the most in two years, reported Bloomberg, with the benchmark Lima General Index tumbling by 8.7 percent by 9:38am.
Humala opponent Keiko Fujimori, the daughter of ex-president Alberto Fujimori, serving time for corruption and human rights abuses, lost the vote by 2.5 percentage points.
Although Humala, age 48, ran on a more moderate platform than he did during his previous run in 2006, international investors worry that he will work to nationalize state industry. Humala has promised that he will revise free trade agreements with Peru's international partners.
Peru's economy, largely dependent on the export of metals, has seen rapid growth in recent years. Poverty and unemployment statistics, although improved, remain an issue for the Latin American nation, and Humala has run on a platform of promises to equalize wealth.
Analysts have feared that Peru's burgeoning economy would take a nosedive when Humala took office for some time.
A pre-election poll conducted by Consumer Price Index late Thursday night predicted that Humala would win by a slim margin. The next day Peruvian stocks were down by 2 percent and the Peruvian Nuevo sol was nearly halved, at 2.8 sols to a dollar.
Many investors say they trusted Fujimori, a graduate of the Columbia University Business School.
© Copyright IBTimes 2023. All rights reserved.
FOLLOW MORE IBT NEWS ON THE BELOW CHANNELS