Petrobras Investigation: Brazilian Court Sanctions Probe Into Top Politicians In Corruption Scandal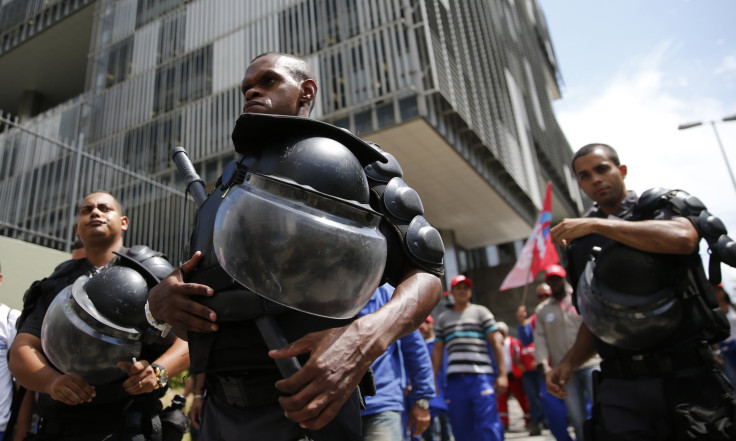 Brazil's supreme court on Friday approved an investigation into top politicians implicated in what prosecutors say may be the biggest graft scheme in Brazil. Dozens of figures, including a former president and leaders of congress, have allegedly been linked to corruption in the state-owned energy company, Petrobras.
A total of 54 people are to be investigated by the attorney general, including 21 federal deputies and 12 senators, and former president Collor de Mello, Brazilian news site La Prensa reported. Most of the politicians named in the list belong to the ruling Workers' Party (PT) and its ally, the Brazilian Democratic Movement Party (PMDB). The investigation is expected to add more people as more evidence is unearthed. The scandal, known as Operation Car Wash, broke in 2014 when Alberto Youssef, a former director from Petrobras who was under investigation, divulged the names and details of the scheme in a plea bargain.
"Launching investigations was considered viable as there are indications of illegality," according to a ruling by presiding minister Teori Zavascki, Business Insider reported.
The ruling puts more pressure on the government of President Dilma Rousseff, who is not being investigated despite having served as chair of Petrobras' board during the years when the alleged kickbacks took place. Rousseff has denied any knowledge of the scheme. There have been growing calls to impeach Rousseff as the scandal unfolds, with an online petition calling for her to step down gaining two million signatures, Brazil Business Today reported.
Prosecutors say at least $800 million in bribes changed hands, resulting in preferred, overpriced contracts for major engineering and construction firms. The investigation could create more political turmoil in Brazil at a time when its economy is slowing down. Last August, the economy slid into recession with significant slowdowns in civil construction, manufacturing and investment, BBC reported.
"You can't put this genie back in the bottle. People are going to have to face the consequences," Paulo Sotero, director of the Brazil Institute at the Woodrow Wilson International Center for Scholars in Washington, D.C., told The Associated Press. "There used to be the idea that people in positions of power in Brazil were untouchable. They're no longer untouchable."
© Copyright IBTimes 2023. All rights reserved.
FOLLOW MORE IBT NEWS ON THE BELOW CHANNELS