Petrobras To Sell 9 Oil Fields As Part Of Divestment Plan To Deal With Debt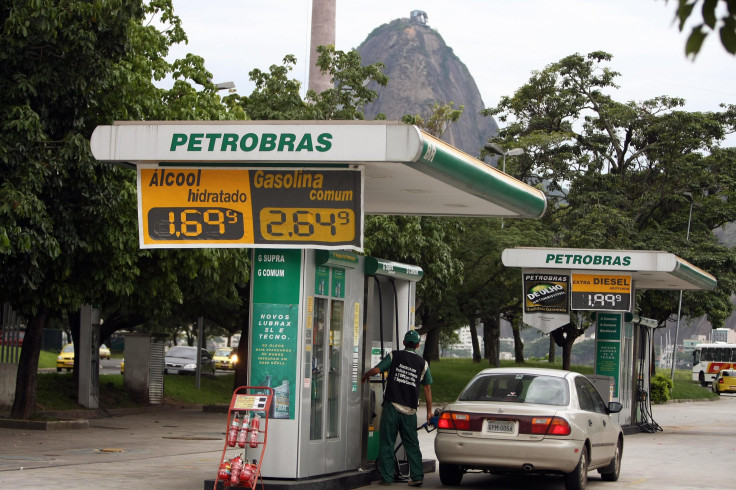 Brazil's state-owned oil company on Monday said it plans to sell nine shallow-water oil fields producing a total of 13,000 barrels of oil and equivalent natural gas a day from multiple wells, part of a previously announced divestment plan meant to help the controversy-ridden company deal with its massive debt.
Petrobras' $126 billion debt is reportedly the largest in the world oil industry. As the nine fields account for less than 1 percent of the company's total production, the sale will not bring the type of cash it needs. However, it is a clear signal that the company is moving forward with efforts to shed noncore assets — a part of its $15 billion divestment plan, the Wall Street Journal reported.
The ageing wells, in the northeastern states of Ceará and Sergipe, come with large future costs for safe closure under environmental and other laws. Reuters quoted sources saying, "The fields are junk."
"Unless Petrobras shoulders the labor-related costs of selling the fields and laying off workers and some of the shut-in costs that will come sooner rather than later, the fields offer little upside even though almost anybody can run them cheaper than Petrobras," said the sources, on conditions of anonymity.
Petrobras announced the sale hours after chief executive Pedro Parente, who took over in May this year, met with Sergipe officials to explain the company's cutbacks at low-output onshore fields in the state.
Petrobras is also selling a stake in its fuel-retailing unit BR Distribuidora SA, and its natural gas pipeline unit, Nova Transportadora do Sudesta SA. Parente has promised to sell or slash investment and sell assets in certain areas to focus the company's limited cash on the so-called "subsalt" region near Rio de Janeiro.
© Copyright IBTimes 2023. All rights reserved.
FOLLOW MORE IBT NEWS ON THE BELOW CHANNELS