Petrobras Shares Rise After CEO's Resignation Announcement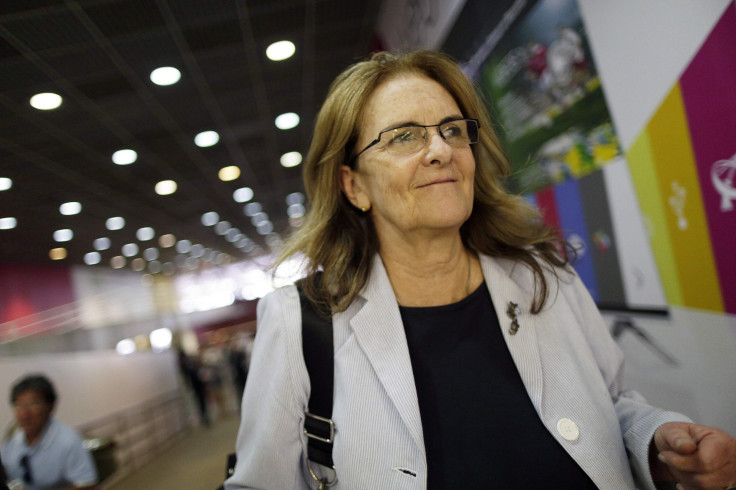 Weeks ago, it seemed that the CEO of Petrobras, Brazil's state-run energy company, would remain at the head of the scandal-ridden firm despite multiple calls for her to step down and her own offer to do so. That abruptly changed Wednesday morning with a sudden announcement that she, along with five other top executives, had resigned.
Shares of Petrobras jumped Wednesday as the firm released a one-sentence statement that Maria das Graças Silva Foster, who had served as CEO since 2012, was stepping down from her post, along with five other senior Petrobras leaders. The company's board is scheduled to meet Friday to discuss candidates for her replacement.
Petrobras has been engulfed in a wide corruption scandal that surfaced before 2012 and broke open last year, sending company shares to new depths. Investigators are still uncovering the scale of a massive bribery scheme under allegations that senior company leaders worked with construction and engineering firms to inflate the value of contracts, while offering kickbacks to politicians.
The scandal prompted multiple calls for Foster's resignation, although she was not yet CEO during the timeframe of the alleged bribery scheme and hasn't been implicated in any wrongdoing. Foster declared that she had offered President Dilma Rousseff her resignation several times but that it had not been accepted. Just last month, newly appointed Energy Minister Eduardo Braga publicly backed Foster, saying there was no evidence that she had been involved in the scandal and that she remained the best person for the job.
But as President Rousseff's second presidential term gets underway, she has been under pressure to jump-start the stagnant economy amid falling oil prices and tepid investor confidence in the oil giant. Petrobras stock fell by more than 40 percent over the past year, and investigators have estimated the corruption scheme may have resulted in a loss of $28 billion. Shares rose 15 percent Tuesday evening in São Paulo as rumors of Foster's resignation began to swirl; on Wednesday morning they rose again by 6 percent, according to Bloomberg.
© Copyright IBTimes 2023. All rights reserved.