Philippine Muslim Leader Says ISIS May Spread Due To Autonomy Delay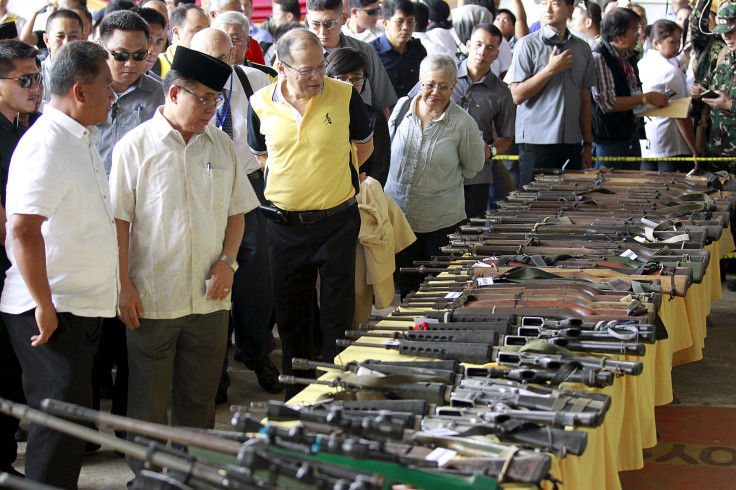 A Philippine Muslim leader said Monday a delay in granting more regional autonomy may help the Islamic State group, also known as ISIS, grow in the southern part of the country. The Philippines is one of the Southeast Asian nations that some analysts say could be fertile ground for ISIS because many Philippine, Indonesian and Malaysian Muslims have joined the extremist organization in Syria and Iraq.
The Philippines and the Moro Islamic Liberation Front signed a so-called framework to increase the powers of the Autonomous Region in Muslim Mindanao in 2014. But, despite the efforts of President Benigno Aquino, passage of a new basic law was derailed after 44 government soldiers were killed in an encounter with members of the Front in January last year. It's the second time in eight years that moves to increase autonomy in exchange for peace collapsed.
Frustration over these failures could help ISIS spread, the Associated Press quoted Moro Islamic Liberation Front Chairman Murad Ebrahim as saying in Kuala Lumpur.
"There have been some efforts of penetration [by ISIS] but they have not succeeded in establishing a stronghold in Mindanao," Murad said during a news conference. "But now after the non-passage of the [bill], we are quite concerned that they can capitalize on this because the [frustration] of the people in the area is now very strong."
It won't be the first time Muslim radicalism would spread to Southeast Asia. Indonesia, home to the world's biggest Muslim population, was the base for Jemaah Islamiyah, the al Qaeda-linked group behind the deadly Bali bombings in 2002. The almost 50-year Muslim separatist movement in the Philippines has had splinter groups like Abu Sayyaf aligning with al Qaeda.
Malaysian militants hiding in the Philippines are reportedly planning to organize a Southeast Asian branch of ISIS. Last week, Malaysian Prime Minister Najib Razak vowed to fight ISIS together with Saudi Arabia.
© Copyright IBTimes 2023. All rights reserved.