Philippines Urges Southeast Asia To Rally To Halt China Reclamation In Disputed Waters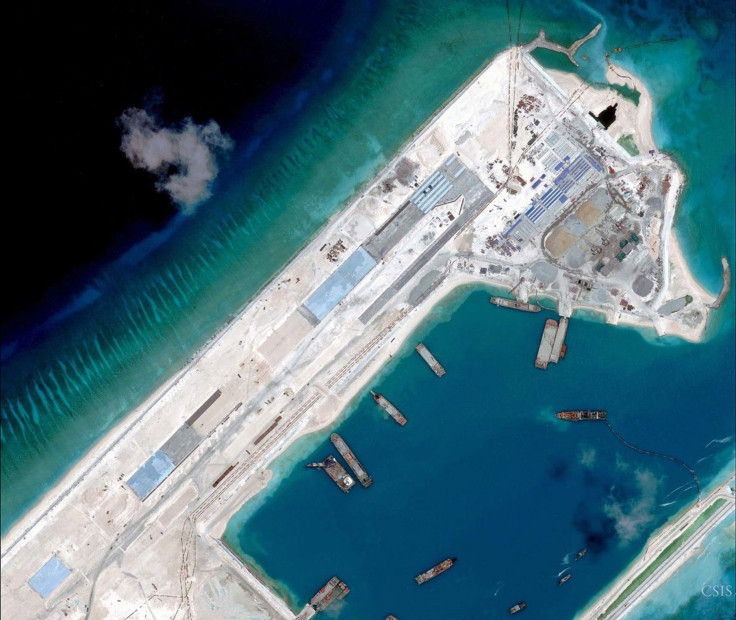 KUALA LUMPUR (Reuters) - The Philippines on Sunday called on neighboring Southeast Asian nations to push for an immediate halt to China's reclamation in the disputed South China Sea ahead of a regional summit.
China claims 90 percent of the South China Sea, which is believed to be rich in oil and gas, with overlapping claims from Brunei, Malaysia, the Philippines, Vietnam and Taiwan.
Recent satellite images suggest China has made rapid progress in building an airstrip suitable for military use in contested territory in the Spratly islands in the South China Sea and may be planning another.
In a speech to foreign ministers of the 10-member Association of Southeast Asian Nations (ASEAN), Philippine Foreign Minister Albert del Rosario did not name China directly, but said its "northern neighbor" was quickly advancing with its massive reclamation.
"Is it not time for ASEAN to say to our northern neighbor that what it is doing is wrong and that the massive reclamations must be immediately stopped?" Rosario asked.
The territorial dispute is seen as one of Asia's hot spots, carrying risks that it could result in conflict as countries aggressively stake their claims.
The foreign ministers were meeting ahead of the official opening of the 10-member ASEAN summit in Kuala Lumpur on Monday.
The minister said the reclamation would likely be finished before China agrees to a planned Code of Conduct for the South China Sea.
ASEAN Secretary General Le Luong Minh told Reuters in an interview that it has become very urgent for ASEAN and China to conclude the code early.
"In the context of the ever-widening gap between the diplomatic track and the situation at sea, it is very urgent now for ASEAN and China to early conclude the Code of Conduct, which must be a legally binding instrument and must an instrument that can prevent such incidents," he said.
But ASEAN summit host Malaysia is likely to steer clear of criticising China, it biggest trade partner, a draft end-statement seen by Reuters showed.
(Reporting by Manuel Mogato; Writing by Praveen Menon; Editing by Nick Macfie)
© Copyright Thomson Reuters 2023. All rights reserved.