Phoenix Suns Could Acquire Utah Jazz's Best Pieces In Jae Crowder Trade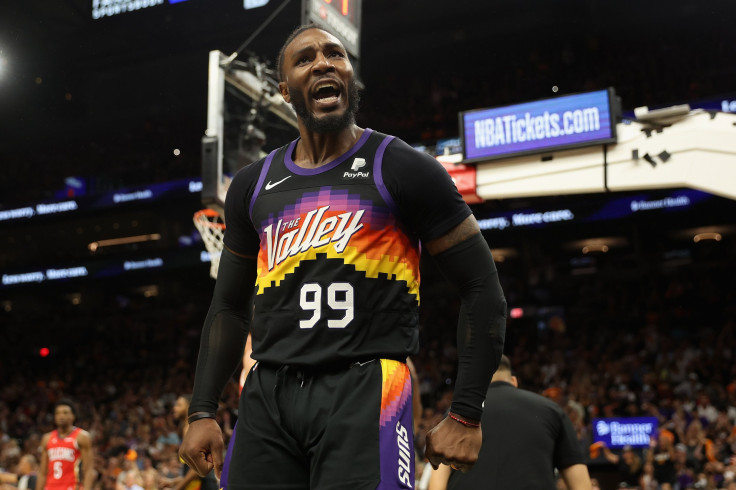 KEY POINTS
The Phoenix Suns are reportedly open to trading Jae Crowder
Acquring Bojan Bogdanovic and Jordan Clarkson puts them in prime title contention
Suns own all of their picks between 2023 and 2029
The Phoenix Suns' championship hopes could hinge on the return they get for Jae Crowder and early rumors suggest they could get the Utah Jazz's Jordan Clarkson and Bojan Bogdanovic.
NBA insider Brian Windhorst reported on ESPN's NBA Today program that the Suns have been "very active in the last week conducting business."
"Folks that I'm talking to, they don't get the sense that the Suns are afraid to continue to spend. It would not surprise me if the Suns get involved in the negotiations for Bojan Bogdanovic from the Utah Jazz... The Suns are operating like a championship contender looking to improve their team heading into camp," Windhorst stated.
Swinging Crowder, 32, for Bogdanovic can be seen as a lateral move since their skills are practically the same, but the Croatian forward could better fit the Suns' agenda.
Throughout their careers, Bogdanovic is shooting the ball from beyond the arc at 39.2%, while Crowder has a respectable 34.6% and has proven to be a hot-and-cold prospect from deep.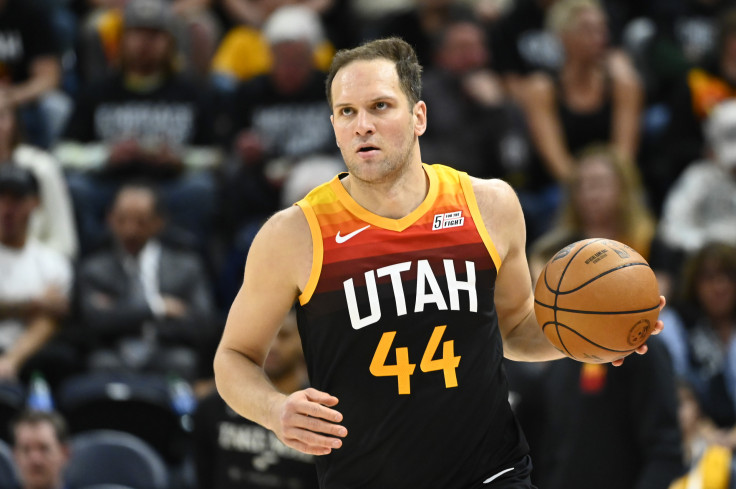 Bogdanovic may be a year older than Crowder, but his consistency as a three-point marksman could prove invaluable to the Suns this season despite them losing out on Crowder's defensive impact.
With their foot theoretically in the door, the Suns would do well to also include the former NBA Sixth Man of the Year in Clarkson during negotiations.
Using the ESPN Trade Machine, a potential trade between the Suns and Jazz involving the aforementioned names could look like this:
Phoenix Suns receive:
- F Bojan Bogdanovic
- G Jordan Clarkson
Utah Jazz receive:
- F Jae Crowder
- SG Landry Shamet
- G Cameron Payne
- SF Torrey Craig
The inclusions of Payne, Shamet and Craig are necessary evils because of the cap, but it could be argued that getting Clarkson and Bogdanovic would be worth the trouble.
The Jazz, led by general manager Danny Ainge, would want picks in return as well and the Suns are in a prime position to make a splash since they own all of their draft picks from 2023 to 2029.
It would likely cost them two first-rounders because of the talent headed their way, but it could be worth it because of their skill sets.
Clarkson would still be coming off the bench while Bogdanovic will fight it out with Dario Saric for the starting power forward spot.
The proposed trade is as win-win as it gets for both parties and the Suns would put themselves as contenders to win it all this year if it does happen.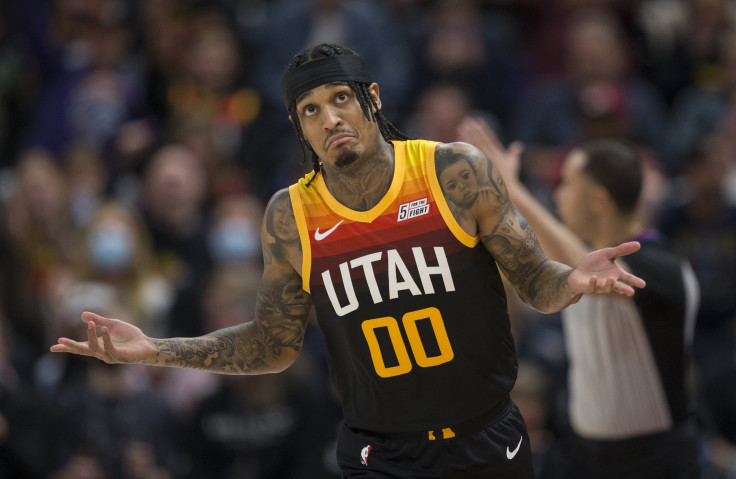 © Copyright IBTimes 2022. All rights reserved.
FOLLOW MORE IBT NEWS ON THE BELOW CHANNELS