Rumors Regarding Knicks Targeting Young Oklahoma City Star Unfounded, Says Insider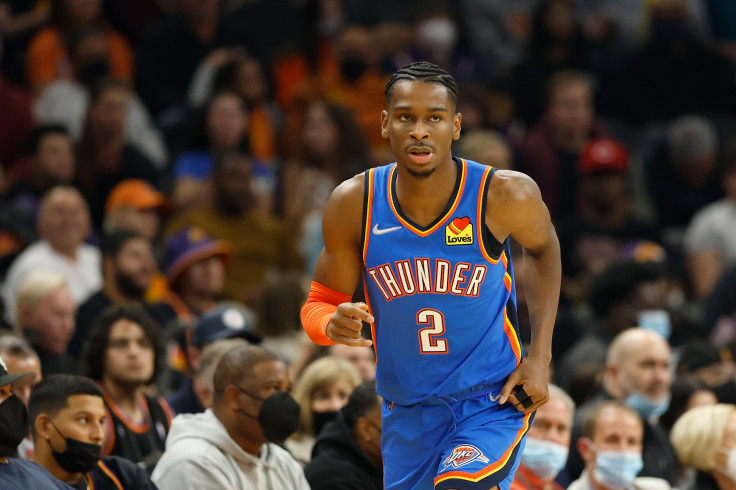 KEY POINTS
Sources report that rumors surrounding Shai Gilgeous-Alexander are untrue
The Knicks were linked to him after falling short of Donovan Mitchell this offseason
RJ Barrett could be in line for a monster year after being included in trade rumors
The 2022-23 NBA offseason was witness to a couple of big moves after names such as Rudy Gobert, Donovan Mitchell, Jerami Grant and Malcolm Brogdon changed addresses via trade since teams are looking for the right mix of talent to propel them to the next level.
One such team this offseason is the New York Knicks.
After weeks of being linked to a trade with the Utah Jazz involving Mitchell, the Danny Ainge-led front office decided to ship their All-Star guard to the Cleveland Cavaliers in a blockbuster deal involving Collin Sexton, Lauri Markkanen, Ochai Agbaji and five draft picks (three first-rounders, two pick swaps).
With the Knicks again whiffing out on a major deal, Marc Berman of the New York Post reported earlier in the month via Twitter that New York is angling for a possible trade with the Thunder involving budding superstar Shai Gilgeous-Alexander.
However, HoopsHype's Michael Scotto recently revealed that no such deal has been floated at all.
"I don't see it. If you think Utah wanted draft picks for Donovan Mitchell, what do you think (Thunder general manager) Sam Presti is going to want for Shai? He just signed him to a max extension. Some people around Oklahoma City really like Shai," Scotto said in the most recent episode of the HoopsHype podcast.
"The injury to Chet Holmgren is going to stunt their ability to win this season, but Shai's a guy they signed to that extension for a reason. They think he's a guy that can be a building block for that team."
In their attempts to acquire Mitchell, the Knicks repeatedly offered 2019 third overall pick RJ Barrett in the package alongside rumored inclusions of Obi Toppin, Evan Fournier, two unprotected draft picks and salary-fillers to get the deal done.
However, the Jazz's main sticking point was that they would not be getting enough draft picks from the Knicks since Ainge was looking for an addition of two more first-rounders to help facilitate their rebuild.
Gilgeous-Alexander's upcoming season with the Thunder will mark the first year of his five-year, $179.3 million deal, likely pointing to Oklahoma City's commitment and confidence in his development.
It can be argued that the Knicks getting the star guard would be an even better fit alongside the likes of Julius Randle and Jalen Brunson as their core of the future.
His dynamic and athletic playing style would possibly work in theory, but all three players are relatively ball-dominant which would likely raise the question of who leads the offense–especially between Brunson and Gilgeous-Alexander.
In the meantime, the Knicks may be forced to remain content with their roster heading into the new NBA season and fans could expect Barrett to play with a chip on his shoulder after repeatedly being offered in trade deals.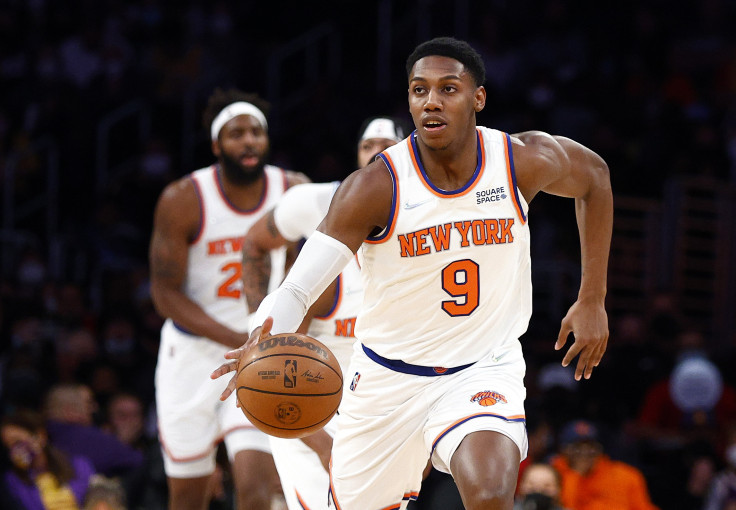 © Copyright IBTimes 2023. All rights reserved.
FOLLOW MORE IBT NEWS ON THE BELOW CHANNELS