Dennis Schroder May Just Lead Lakers To Relevancy Next Season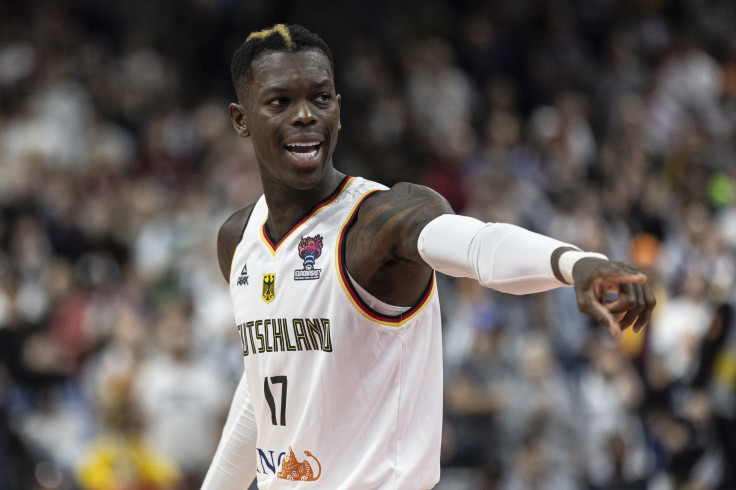 KEY POINTS
Pundits continue to question the Lakers' signing of Dennis Schroder
The German guard just might be their answer to their offensive woes
There is hope that his EuroBasket success translates to the Lakers' success
The Los Angeles Lakers have made some changes to their roster this offseason as they continue searching for the magical solution to their postseason woes, which led to them re-signing Dennis Schroder to the squad.
Schroder himself recently revealed in an interview that negotiations to return to Los Angeles had been in the works as early as June, despite having interest from teams such as the Toronto Raptors and Phoenix Suns.
Lakers fans were certainly surprised to see Schroder have a second chance with the Lakers after a dreadful outing against the Suns in the 2021 NBA playoffs, but he was able to redeem himself last season with the Boston Celtics and Houston Rockets.
In a total of 64 games, the German combo guard averaged 13.5 points, 3.3 rebounds, 4.6 assists, and 0.8 steals in 28.7 minutes of game time.
However, that has not stopped pundits from being doubtful of Schroder's impact on the Lakers this coming season.
ESPN's Brian Windhorst revealed as much during a recent appearance on NBA Today.
He initially noted that "for the last 15 years in this league every team that's had LeBron James it's shooting, shooting, shooting, shooting. And their best shooter amongst all of these guys is Kendrick Nunn, who hasn't played in a year."
"I just do not believe... I don't believe that the basketball people in the organization believe that this is a group that's actually going to work. I just don't believe it."
To his credit, the Lakers might have some struggle to make their three-point attempts count for something after looking into their current depth chart at the guard spot.
Listed below is the career three-point field goal percentage of all guards on the Lakers' current squad.
Russell Westbrook: 30.5%
Dennis Schroder: 33.8%
Kendrick Nunn: 36.4%
Patrick Beverley: 37.8%
It certainly is an underwhelming collective of shooters since only Beverley has broken through the 40% mark in their careers (as a member of the 2015-16 Rockets).
However, what this group lacks in three-point shooting they make up for in their ability to be point guards.
Signing Schroder might not have been the Lakers' ideal move this offseason, but due to their limited cap space, it could lead to a surprisingly positive result after 82 regular season games.
The German guard turned heads during his performance in this year's edition of the EuroBasket Tournament after averaging 22.1 points, 7.1 assists, 2.3 rebounds and 1.1 steals as he led them to a bronze medal finish.
If he can replicate these numbers with the Lakers, general manager Rob Pelinka and the rest of the front office will have made their best signing in recent memory in the hopes of contending once again for a title.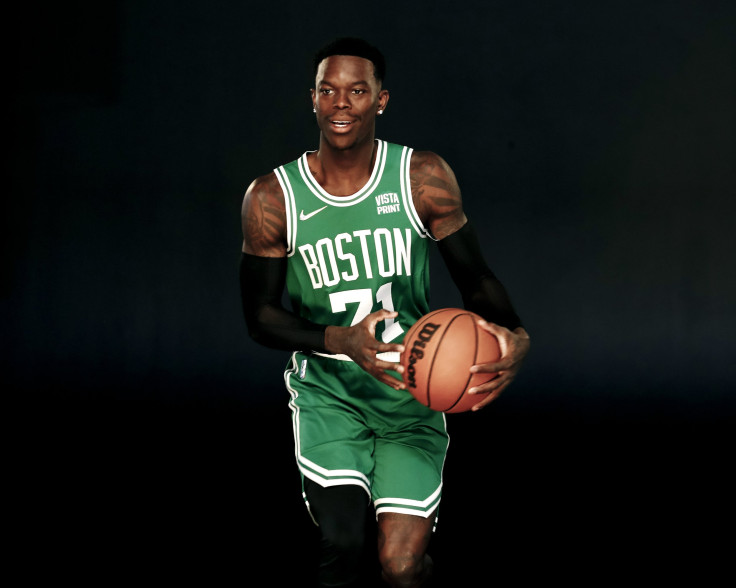 © Copyright IBTimes 2023. All rights reserved.
FOLLOW MORE IBT NEWS ON THE BELOW CHANNELS