Phone Hacking: Rebekah Brooks and PM's Aide Coulson Charged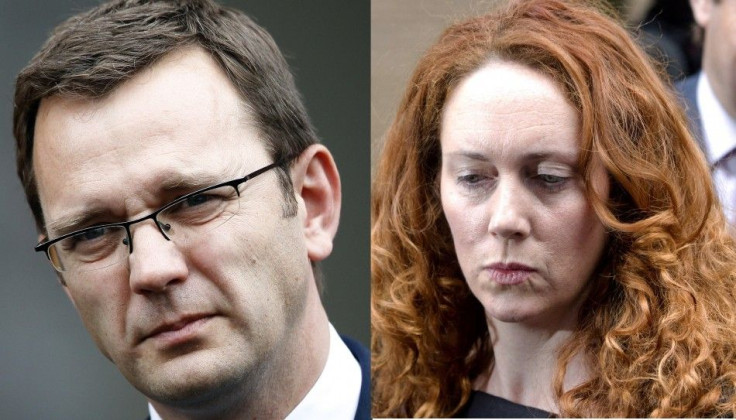 By Ewan Palmer In London and Oliver Tree in New York
Eight people, including former News of The World executives Rebekah Brooks and Andy Coulson, have been charged with phone hacking.
All eight are accused of conspiring to intercept communications between 13 October 2001 and 9 August 2006, including the alleged hacking of the mobile phone of murdered schoolgirl Milly Dowler.
The pair have been charged alongside former chief reporter at the News of the World (NotW) Neville Thurlbeck, private investigator Glenn Mulcaire and journalists Stuart Kuttner, Greg Miskew, Ian Edmondson and James Weatherup.
Brooks released a statement denying the charges and called the charges against her relating to Milly Dowler as particular upsetting.
She said: I am not guilty of these charges. I did not authorise, nor was I aware of, phone hacking under my editorship.
I am distressed and angry that the CPS have reached this decision when they knew all the facts and were in a position to stop the case at this stage.
The charge concerning Milly Dowler is particularly upsetting not only as it is untrue but also because I have spent my journalistic career campaigning for victims of crime. I will vigorously defend these allegations.
News International closed News of the World in July 2011 following fresh claims as the phone hacking scandal grew.
The paper was also accused of illegally intercepting the voicemails of hundreds of royals, celebrities and politicians.
The charges are a result of Operation Weeting, set up last year by the Metropolitan Police after significant information.
Twenty-four people including 15 current and former journalists have been arrested under the operation.
© Copyright IBTimes 2023. All rights reserved.