Photos Of Darren Wilson Emerge After Michael Brown Shooting In Ferguson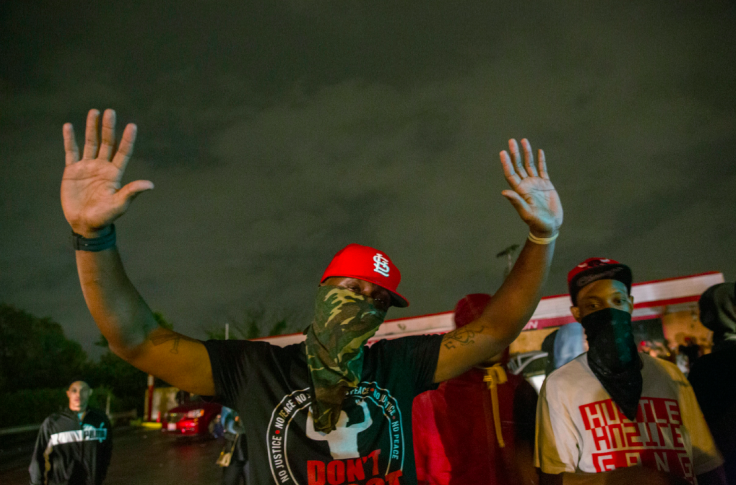 The first apparent pictures of Darren Wilson, the Ferguson, Missouri, police officer who is accused of fatally shooting unarmed teen Michael Brown, have been revealed. Yahoo News was the first to post the photos, which were found on the Facebook page of Wilson's father.
[Click here to see the photos]
"Very proud of my son, Darren Wilson on his receiving a Commendation from his Police Department," John Wilson wrote on Feb. 11. "Congratulations Son."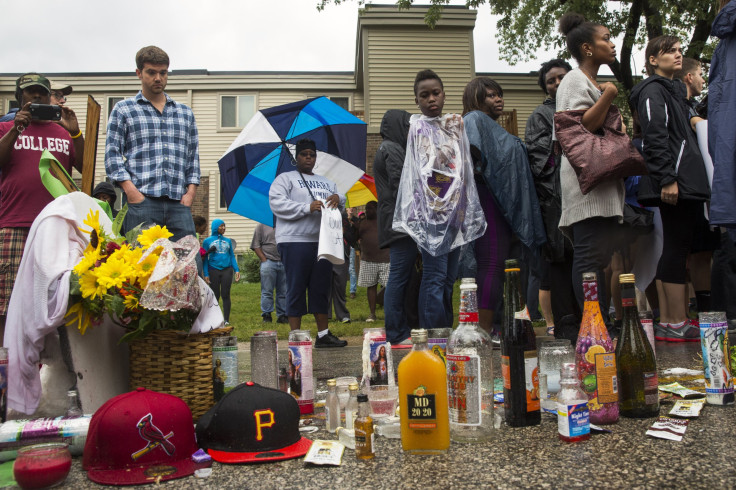 Six months before the patrolman was involved in last week's shooting death, his father John Wilson took to Facebook to congratulate his son for his "extraordinary effort in the line of duty." It was unclear what Wilson did specifically to receive the accolade.
People now have a face to put to the name: a tall and slender man with light hair. NBC and Huffington Post both confirmed the image.
Wilson is shown shaking hands with and receiving the commendation from Ferguson Police Chief Thomas Jackson in one photo. In another picture he was photographed sporting a grin as he returned to his seat with his new honor.
Though his father didn't mention him by name, John Wilson asked his Facebook followers for prayers days after the fatal Brown shooting. "Dear FB friends, Our family is in need for prayers to be sent up for a family member," John Wilson wrote. "Circumstances do not allow for us to say anything further. Please pray with our family in mind. Put a covering of protection over our family member please."
Jackson told reporters the young officer was devastated by the 18-year-old Brown's death. "He never intended for any of this to happen," Jackson said. "It's devastating, absolutely devastating."
Brown's death has sparked national outrage. Riots in his hometown have continued, with tear gas and rubber bullets being shot at protestors by Ferguson police.
Follow me on Twitter @mariamzzarella
© Copyright IBTimes 2023. All rights reserved.