Pink Moon 2017: What Time, How To See Full Moon Today, Tomorrow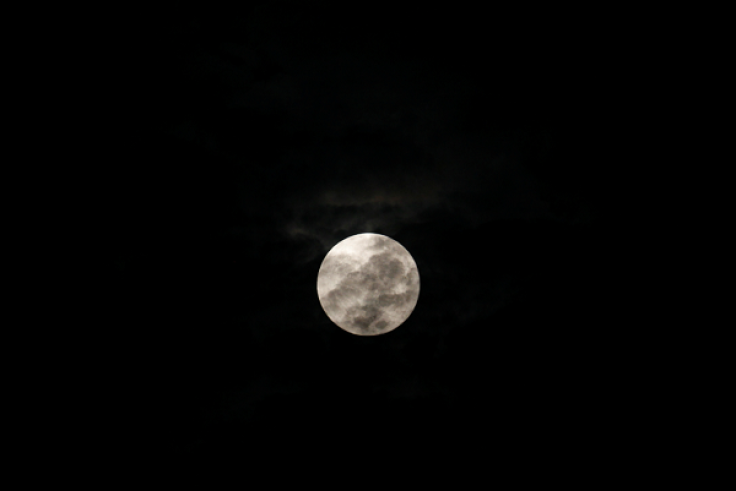 April's full moon, frequently called the "Pink Moon" is here, along with warmer weather and even some flowers poking their buds out of the soil. The Pink Moon isn't actually pink though, its name comes from the pink flowers that bloom in the springtime, for the most part it's just a very full moon.
What is most miraculous about the moon is how full it will be and that it will be setting at almost the exact same time the sun will be rising for a few days.
The Moon will be on the exact opposite side of the Earth from the Sun at 2:08 A.M. EDT on the morning of Tuesday, April 11, that's when it will be its fullest, according to Space.com. But to the naked eye it'll look full to most people from April 10-12. You can check the exact times of the moon rise and set online.
Read: NASA Photos: 13 Amazing Images From The First Moon Landing
You should be able to see it if the weather is clear. The more time that's passed since the rise, the higher the moon will be in the sky, until it begins its descent towards moonset. But keep in mind that as you travel longitudinally, towards the equator, the time of the moonrise will occur later than if you were up north. To check what angle you should look for the moon at from where you are, you can use this website, scroll down to "today's Moon in…" and there you'll see the trajectory the Moon will follow through the night and day.
If you were up early in New York City Monday morning you may have noticed that the sun rose only three minutes after the moon set, this difference will be greater on Tuesday morning. The sun will rise at 6:24 A.M. and the moon will set 28 minutes later at 6:51 A.M.
As of Monday the moon was a waxing gibbous, meaning it was still getting brighter. Once the moon is full on the night of April 11, it will begin to set later and later as it wanes in the Northern Hemisphere (these patterns are all opposite in the Southern Hemisphere.)
© Copyright IBTimes 2023. All rights reserved.