Pinterest IPO S-1 Filing Reveals $756M Revenue, But Lost $63M In 2018
Pinterest's IPO prospectus filed over the weekend revealed quite a few interesting non-financial details about this platform, and it turns out the most loyal and most users of the app are American moms.
The S-1 made public by Pinterest reveals full-year $756 million in revenue for 2018 but a net loss of $63 million. Revenue ballooned 60 percent from $473 million in 2017. Pinterest will offer two classes of stock in its IPO. Class A shares will receive one vote per share, while Class B shares will receive 20 votes per share.
For Q4 2018, Pinterest had 265 million monthly active users. It claims it's seen "significant growth" in international monthly active users over the past few years. This growth might be the result of its "recent focus on localizing content in international markets."
Pinterest expects growth in the number of international monthly active users to keep outpacing U.S. growth in the near term.
In 2018, global average revenue per user (ARPU) stood at $3.14, or a 25 percent increase compared to 2017. In the U.S., Pinterest's 2018 ARPU came to $9.04, or a 47 percent increase compared to 2017. International ARPU was $0.25 in 2018, or a 22 percent increase year-on-year.
On the other hand, Facebook posted an ARPU of $24.96 last year and $7.37 in the fourth quarter of 2018.
Interestingly, Pinterest's S-1 filing showed that moms are keeping it alive and kicking. Pinterest said 80 percent of its total audience in the U.S. consists of women ages 18 to 64 with children.
Pinterest said "eight out of 10 moms" are on its platform and these women "are often the primary decision-makers when it comes to buying products and services for their household." Pinterest also claims more than half of all U.S. millennials as users.
"In the United States, more people use Pinterest to find or shop for products than on social networks," according to the filing citing an independent study. This finding places Pinterest head-to-head with Instagram, which last week announced a new shopping feature to encourage users to buy directly from their platform.
Pinterest said its user growth took a hit in the second quarter of 2018 because Facebook's change to its login authentication systems. It noted its reliance on other services, including Facebook and Google, will eventually become a risk factor for the business.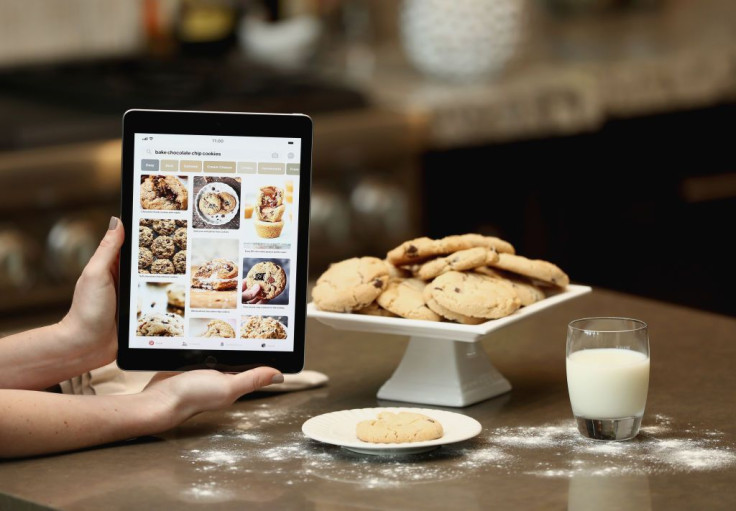 Pinterest relies on traffic from Google's search engine and logins from Facebook, which has some 2.3 billion global monthly active users. Any changes made by those two platforms greatly affect Pinterest's own business.
Pinterest said that if Facebook or Google discontinue single sign-on or experience an outage, "then we may lose and be unable to recover users previously using this function, and our user growth or engagement could decline."
Pinterest also remains concerned about the rising wave of regulatory controls will soon engulf it. It remains worried regulators in the U.S. and the European Union will enact more legislation to holf it accountable for failure to comply with content removal requirements.
© Copyright IBTimes 2023. All rights reserved.