Pitchfork Media Takes A Stab At Print With The Pitchfork Review: Can It Save Music Magazines?
Most print publications have had a tough go of things over the last few years, but music magazines have been hit particularly hard. Spin is gone. Ditto for Vibe and Blender. Online media, coupled with changes in the way people consume music, has made it all but impossible for music criticism to retain its relevance in the face of legions of lightning-quick digital commentators musing about the hippest bands and latest releases.
Arguably, one of the biggest reasons no one needs music magazines anymore is Pitchfork Media, the Chicago-based publisher of Pitchfork.com, which went online in 1996 and has since emerged as one of the premier voices in music criticism. Now Pitchfork is hoping to extend its brand to the medium it helped dismantle, with a quarterly print magazine called The Pitchfork Review. According to Fast Company, which provided a first look at the soon-to-be-launched publication, the magazine will be produced in the style of literary and cultural journals, with in-depth reporting, thoughtful criticism and the kind of intricate layouts that just don't lend themselves to digital media. Proofs of the magazine are indeed impressive, a kind of New Yorker meets Paris Review meets Adbusters.
But as impressive as it is, is it a step back in time for a brand more known for looking ahead? Perhaps, but that doesn't mean it's a step backwards; rather, it can be seen as a show of confidence. And there is reason to believe it could turn a profit. Print still has a currency, in terms of perception and ad revenue, and a well-produced print glossy can still resonate with readers in a way that pixels can't.
Pitchfork isn't the first online brand to realize that. Just this month, Politico launched a new glossy magazine and companion website, an effort to capitalize on its increasing Beltway influence with the kind of blue-chip ad dollars it hasn't been able to attract with its free newspaper. The premiere issue of Politico magazine clocked in at 96 pages.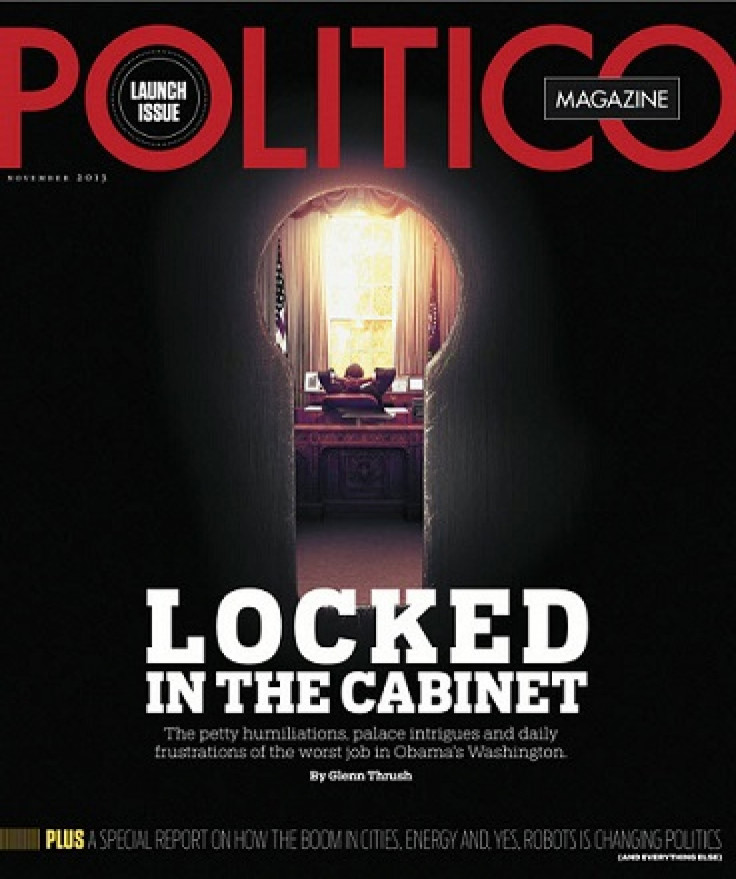 It's also worth noting that Pitchfork's print foray is not the first time a magazine niche has been sought after by a digital disruptor that helped destroy it. Just over a year ago, the storied trade magazine Variety was purchased in a fire sale by Jay Penske's Penske Media Group. The sale seems unremarkable until you consider that PMG also owns Deadline.com, Nikki Finke's popular entertainment blog, which has been credited with diminishing the influence of show business trades in the late 2000s. Like Pitchfork, PMG sought to transform Variety into a high-class counterpart to its online properties. Within months, the company did away with Variety's daily edition and instead focused on its more profitable weekly magazine.
The inaugural issue of the Pitchfork Review is set to go on sale on Dec. 14 at select bookstores and newsstands. Issue one includes an interview with Glenn Danzig, and in-depth feature stories on Otis Redding and the music-weekly scene of the 1980s. A full preview is available here. Let's hope Danzig behaved himself this time.
Got a news tip? Email me. Follow me on Twitter @christopherzara.
© Copyright IBTimes 2023. All rights reserved.