Spin Magazine Suspends Publishing, Lays Off 11 Staffers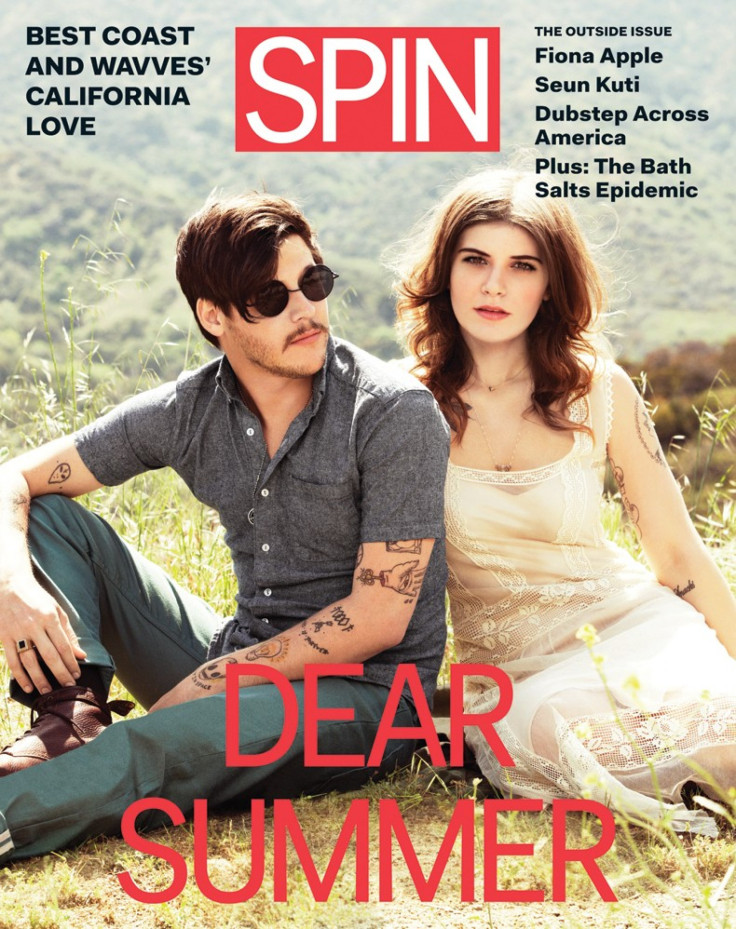 Less than three weeks after Spin Media's new owner told the International Business Times that he was still defining how print media will factor into the company's future, the hardcopy version of Spin magazine has spun to an indefinite halt.
In a statement on Sunday, Buzzmedia, the digital-media company that purchased Spin earlier this month, said the bi-monthly magazine "will change" after the September/October issue. The company will not publish a November/December issue as originally planned, and it is not clear when production will resume.
The suspension announcement comes just two days after a third of Spin's editorial staff was laid off -- 11 employees in all -- including editor in chief Steve Kandell and managing editor Catherine Davis. Twenty-five staffers remain at the publication, and the company said it plans to double the staff in the coming year. "This investment will enable us to continue enhancing Spin's offerings, which includes making the SPIN archive an incredibly important part of music history, much more accessible," Buzzmedia said.
Buzzmedia owns more than two-dozen websites devoted to music, celebrities and pop culture. Tyler Goldman, the company's CEO, has maintained throughout the Spin Media acquisition that a print version of Spin would still play a role in the future of the brand. When pressed about specifics, however, he would not say what capacity that role would be. And yet if Spin's print version were to stay dormant forever, it would not surprise anyone who has followed wobbly trajectory of music magazines over the last few years, as one title after another has either reduced its publication schedule or vanished completely. Vibe, the influential magazine founded by Quincy Jones, folded for a time in 2009, after being pummeled by a decline in automotive and fashion advertising. The magazine later resurfaced and currently publishes six times per year. The rock magazine Blender ceased publication that same year.
The one outliner in the music-mag category is Rolling Stone, which, after struggling the early 2000s, rediscovered its relevance by pouring more of its resources into long-form, investigative journalism and in-depth profiles on figures of political and cultural import. Last year, the magazine boasted a circulation of close to 1.5 million. As early as 1990, Spin execs had talked about overtaking Rolling Stone in young readership, but that coup never manifested, and the advent of digital media has left a market for multiple music magazines seem ever more improbable. Several months before Buzzmedia acquired the magazine, Spin had already reduced its production schedule from monthly to bi-monthly and lowered its minimum guaranteed circulation from 450,000 to 350,000. Meanwhile, a revamped website and iPad app were meant to help it compete with the likes of online-only brands like Pitchfork.
When asked about the future of Spin magazine's print version earlier this month, Goldman reshaped the question by stating that "Spin is a media company with a print property." He went on to cite Spin Media's thriving events business as one of its most attractive assets. As a company that lives in the virtual world of websites and blogs, Buzzmedia would undoubtedly benefit from a presence in live events, but how ink and paper would factor into that scheme remains to be seen.
Buzzmedia said that it looks forward to sharing its plans for Spin magazine "going forward," but it has not yet offered a timetable.
© Copyright IBTimes 2023. All rights reserved.