Pittsburgh Steelers Chasing Ravens, Bengals In AFC North Amid Le'Veon Bell's Impending Return
The Pittsburgh Steelers weren't exactly in a "must-win" situation in Week 6, but they certainly would have been in big trouble if they couldn't beat the Cincinnati Bengals. By winning on the road Sunday afternoon, the defending AFC North champions remain in the thick of the division race.
Antonio Brown's 31-yard touchdown reception with 10 seconds left propelled Pittsburgh to a 28-21 victory over Cincinnati. The Steelers now have sole possession of third place in one of the NFL's most competitive divisions, trailing Cincinnati and the Baltimore Ravens by just a half-game atop the AFC North. Both the Bengals and Ravens are 4-2, but Cincinnati owns the tiebreaker because of their win over Baltimore in Week 2.
The Cleveland Browns were blown out at home by the Los Angeles Chargers 38-14 Sunday. With a 2-3-1 record, Cleveland is in last place and 1.5 games out of first place.
Baltimore had a dominant 21-0 win on the road against the Tennessee Titans Sunday. They are 1-2 in the division with losses to Cleveland and Cincinnati but a win over Pittsburgh.
Pittsburgh's win in Cincinnati gave them their first divisional win in three tries. The Steelers tied the Browns in the season opener, and they were defeated at home against the Ravens in Week 4.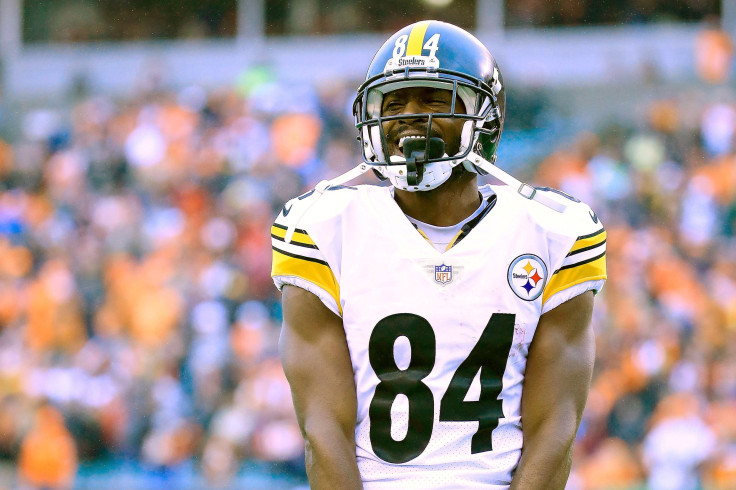 After a slow start that was surrounded by off-the-field drama, the Steelers could be turning into the Super Bowl contender that they were expected to be at the start of the year. Pittsburgh has scored 69 total points during their two-game winning streak, and the much-maligned defense has also improved. The Steelers surrendered just 38 total points to Cincinnati and the Atlanta Falcons, both of whom rank in the top 10 in points scored.
When the Steelers come back from their Week 7 bye, they could have one of the NFL's best players for the first time this season. According to ESPN, Le'Veon Bell plans to end his holdout in time to be ready for the team's Week 8 matchup with the Browns.
In Bell's absence, Jame Conner has rushed for 453 yards, which ranks fifth in the entire league. Conner has totaled at least 110 yards on the ground in three of five games. He has seven touchdowns and is averaging 118.3 yards from scrimmage per game.
The Steelers play AFC North opponents in their next two games. Seven of their 10 remaining opponents have winning records heading into Week 7.
Pittsburgh started the 2017 season slowly before going on a tear and earning the AFC's second-best record. After going 3-2, the Steelers won 10 of their final 11 games.
​
© Copyright IBTimes 2023. All rights reserved.