PLO Backs Hamas' Cease-Fire Conditions As International Efforts To End Gaza Fighting Intensify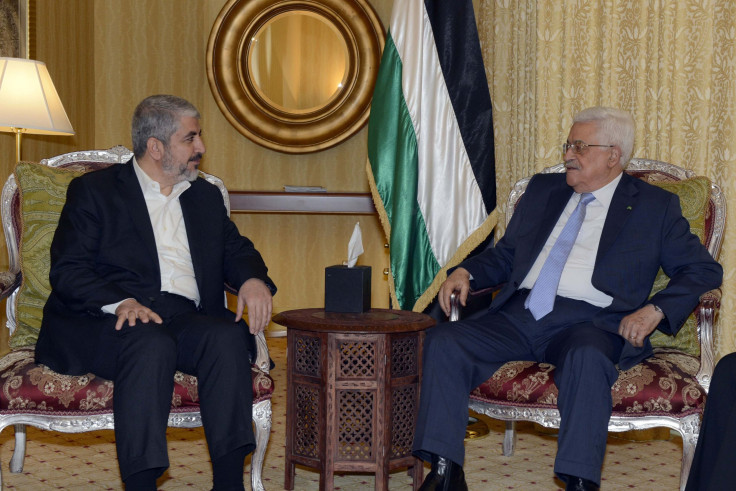 In a move that signaled greater unification among the governing bodies of the West Bank and the Gaza Strip, the Palestinian Liberation Organization, or PLO, backed Hamas' conditions for halting hostilities in Gaza, Reuters reported Wednesday.
Stating that Hamas' conditions for a cease-fire are the "demands of the entire Palestinian people," a senior PLO official, Yasser Abed Rabbo, told Reuters that the Palestinian leadership has dedicated all its power toward lifting the blockade of Gaza. Hamas, which has been the de-facto governing body in the Gaza Strip since 2007, rejected a cease-fire proposal mediated by Egypt last week stating that it would not consider a cease-fire until Israel lifted its siege, opened all border crossings into Gaza, and released the Hamas leaders it has imprisoned.
"We won't accept an agreement that prolongs the suffering of our people anymore," Khaled Mashal, leader of the Hamas political bureau, told The Telegraph in an interview last week, adding that the Palestinian issue could no longer just "be placed on the table for discussion" and that this time, it had to be resolved.
PLO's support for Hamas comes at a time of intensifying international efforts to stop the fighting in the Gaza Strip. Al Jazeera reported Wednesday that 630 Palestinians and 30 Israelis, including two civilians, have been killed so far.
"We are confident Gaza will not be broken as long as our people are standing beside it to support it through all possible means until the invaders understand that our great people inside the homeland and outside will not leave Gaza alone," Abed Rabbo said, according to Reuters.
U.S. Secretary of State John Kerry, who is in Cairo to mediate a cease-fire deal, urged Hamas to accept the ceasefire along the lines of the Egyptian proposal, according to an Al Jazeera report, while U.N. Secretary-General Ban Ki-moon met Israeli Prime Minister Benjamin Netanyahu on Tuesday and called for an immediate end to all hostilities.
"My message is the same for Israelis and Palestinians -- Stop fighting, start talking and take on the root causes of the conflict so that we are not at the same situation in the next six months or a year," Ban said, at a press conference in Tel Aviv.
Netanyahu, however, stated that Hamas should be held responsible for the mounting civilian casualties as it had rejected the ceasefire deal. "We will do what we need to defend ourselves."
Meanwhile, the U.S. Federal Aviation Administration, or FAA, and the European Aviation Safety Agency ordered a temporary suspension of flights to and from Israel's Ben Gurion airport after a rocket, fired by Hamas on Tuesday, landed about a mile from it.
Later, Netanyahu reportedly asked Kerry to lift the 24-hour ban imposed by FAA on three U.S. carriers -- Delta, United and US Airways -- from flying to Israel.
Officials of the Israeli transport ministry told BBC that the airport was "safe and completely guarded," adding that there was "no reason whatsoever that American companies would stop their flights."
© Copyright IBTimes 2023. All rights reserved.