Poland Chooses Raytheon's Patriot Missile System As Deterrent To Russian Hostility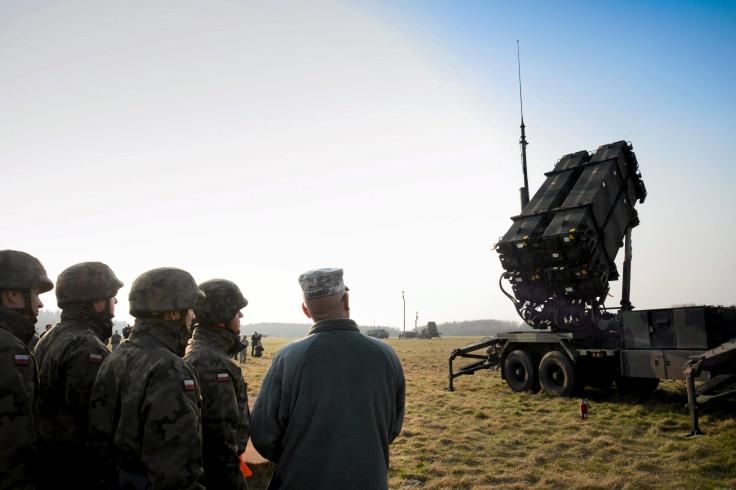 In the face of Russia's continued hostility, Poland has chosen to buy the Raytheon-built Patriot missile defense system. Speaking from the Polish Embassy in Washington, a spokesperson announced that the NATO nation had chosen the U.S. manufacturer over bids from European consortium MBDA and the French Thales Group.
"The Council of Ministers, on the recommendation of National Defense Minister Tomasz Siemoniak, has selected the U.S. Patriot missiles for Poland's medium range missile defense system," the statement read. "At the same time the Council of Ministers has authorized the Minister of National Defense to further negotiate and conclude the agreement with the U.S. authorities on behalf of the government of Poland."
The purchase of the product is part of Poland's 10-year, $42 billion military modernization program, which comes as Moscow's involvement in eastern Ukraine continues and as Eastern Europe faces renewed Russian hostility in the wake of the annexation of Crimea in March 2014.
Poland, which borders the Russian exclave of Kaliningrad to the north, becomes the 16th country after the U.S. to buy the Patriot system, including the Netherlands, Japan and Germany.
Poland has debated for months what system to choose, but the years-long presence of the Patriot systems, operated by U.S. forces who also trained Polish forces to use them, likely influenced the purchase.
Poland currently spends 1.95 percent of its GDP and will meet the 2 percent threshold recommended by NATO by 2016.
"The decision to purchase an anti-air and anti-missile defense system is the result of a need to replace Poland's obsolete military equipment as well as to reinforce high interoperability within NATO and deepen cooperation among allies," read the embassy statement.
In the purchase of military helicopters, however, Poland went with a European product. It announced it is likely to buy 60 Airbus Caracal helicopters, deciding against the U.S.-made Sikorsky S-70 Black Hawk and the Italian-British AgustaWestland Aw149. "Airbus Helicopters and its partner Heli Invest Services welcome the decision of the Polish Ministry of Defense to pre-select the H225M Caracal from Airbus Helicopters," the Airbus unit said in a statement.
The $2.7 billion purchase will cover 60 multirole helicopters, with a large part of the manufacturing process taking place in Poland. "We believe our offer will deeply strengthen the defense capabilities of Poland by creating the most value operationally, industrially and technologically," Airbus said.
© Copyright IBTimes 2022. All rights reserved.
FOLLOW MORE IBT NEWS ON THE BELOW CHANNELS