Poland, Which Has US Weapons, Weighs Sending Lethal Aid To Ukraine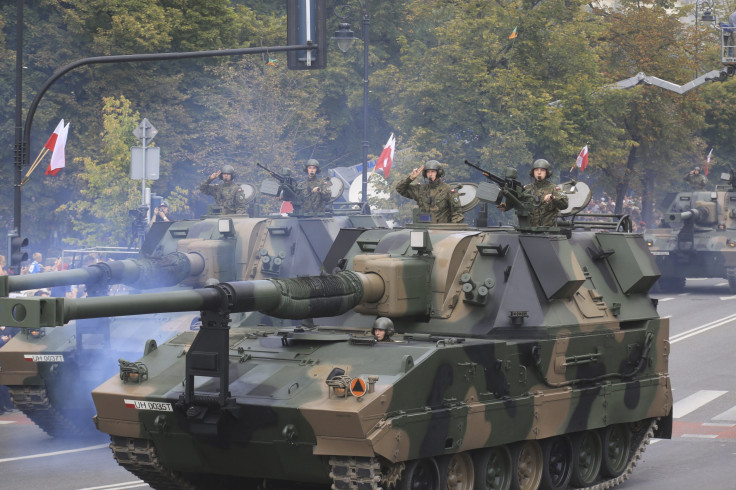 Poland's Ministry of National Defense began discussions Thursday on whether to send weapons to Ukraine. While the Polish government has said that no firm decision has been made, the head of the country's National Security Bureau, Stanislaw Koziej, said both parties were in agreement "that the stronger the Ukrainian army, the higher the chances of a de-escalation of the conflict." Koziej told a Polish newspaper that the transfers may include both sales and gifts.
"As of today, we're having intensive talks at different levels, but decisions will be made only after the issue is studied in detail by both parties," Koziej said.
News of the talks comes just days after it was revealed that U.S. President Barack Obama decided against sending lethal aid to Ukraine on the basis that it would lead to further escalation of hostilities from Russia, according to Peter Wittig, the German ambassador to the United States. Obama's decision was made in early February after meetings with German Chancellor Angela Merkel.
"The two leaders exchanged views on that issue and there was unity by them not to impose, or not to go forward with, the delivery of lethal defensive weapons at this time," Wittig told the Associated Press earlier this week.
While the Polish government stressed that no decision has been made yet, it's unclear whether any potential aid to Ukraine could include U.S. weapons bought by the Polish military.
While most weapons used by the Polish army are made in Poland, there is a sprinkling of U.S.-made elements, including Mk 19 automatic grenade launchers, Claymore mines, M113 armored personnel carriers, and guns.
Should those weapons be part of any transfer of arms from Poland to Ukraine, the Ukrainian military would find itself using U.S.-made weapons to fight pro-Russian rebels and possibly the Russian troops that NATO says are assisting them. The decision by Washington to hold off on sending lethal aid to Ukraine would be effectively circumvented, creating a situation in which pro-Russians and possibly Russians find themselves under fire by American weapons.
The last time the U.S. supplied weapons to fight Russians was when a CIA-led program supplied arms to the Afghan mujahideen during the Soviet war in Afghanistan that lasted from 1979 to 1989.
The Polish Ministry of Defense did not respond to a request for comment on whether it would supply U.S.-made weapons to Ukraine.
Meanwhile, Poland has begun negotiations to buy U.S.-made Tomahawk cruise missiles that it will use in its new Orca class submarines, which are due to come into service in 2022 as part of the Polish military's modernization plans. Those plans have already included large purchases of high-technology American weaponry; the Polish air force has traded some of its aging, Soviet-made MiG fighters for a fleet of 48 F-16s made by Lockheed Martin. The jets were bought in 2002 for $3.5 billion, in the largest-ever defense order in Eastern Europe.
© Copyright IBTimes 2023. All rights reserved.