Police Killings Around The World 2016: Chinese Furious After Lei Yang Death And Investigation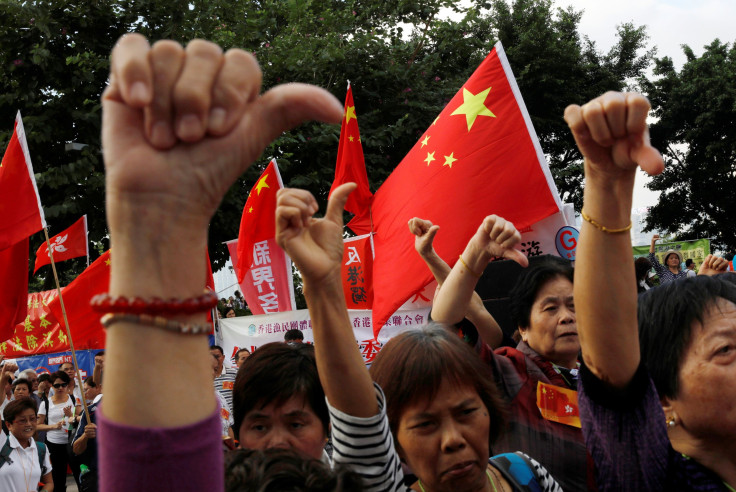 Members of China's middle class exhibited a rare demonstration of frustration with the federal government when thousands rushed to sign online petitions criticizing officials for dropping an alleged police brutality case, the Associated Press reported Wednesday.
At least two online petitions have been created by alumni organizations of the prestigious Renmin University in Beijing after federal prosecutors decided to drop Friday charges against five police officers accused of killing Lei Yang, a fellow 29-year-old graduate of the university. Lei was in police custody in May when five policemen allegedly killed him by using improper force and tried to cover it up.
Lei, a Chinese environmentalist, was arrested in the Changping district of Beijing at a foot massage parlor on suspicion of soliciting prostitution. Lei allegedly got sick after being taken to a police vehicle for reasons that remain unclear. But when officers brought him to a local hospital where he died two hours later, his body was reportedly covered in bruises, causing many to point to police brutality.
"When something occurs in society that is so dark, so impossible to accept, then it's like an inner fire in our bones that's been sparked," one of the signatories, Yu Li, told the Associated Press.
A statement by Changping, Beijing, police accused Lei of being violent during his arrest, saying he bit an officer and attempted to run away, the Sydney Morning Herald reported on May 12, 2016.
The degree of public outcry prompted government officials to appear on state television to provide an intensive description of the circumstances resulting in Lei's death, but Lei's family said the police's announcement was " misleading public opinion."
Signatories of the online petitions have said they didn't plan on taking their protest to the streets for fear of government retribution. But the recent outrage showcased by Chinese middle-class citizens regarding Beijing's handling of the case embodies a rising level of municipal expectations and accountability from those yearning for greater civil discourse from the communist leadership. Meanwhile, censor blocks have emerged on all Internet searches on the heavily used Chinese blog site, Weibo, for the keywords "Lei Yang case." And government propaganda authorities have told Chinese news outlets not to report anything related to the story, according to China Digital Times, a website that is widely believed to publish information directly funneled from government censorship officials.
The United States has witnessed a plethora of police brutality cases in 2016 disproportionally targeting black Americans, prompting social justice groups like Black Lives Matter to similarly demand greater accountability from the federal government. Of the 951 people killed by law enforcement officers in 2016, 194 of them were black Americans, who were 2.8 times more likely to be killed by police compared to whites.
Lei died on his three-year wedding anniversary.
© Copyright IBTimes 2023. All rights reserved.
FOLLOW MORE IBT NEWS ON THE BELOW CHANNELS