Polish Foreign Minister Says New Russia Sanctions Not Necessary; More Deaths Recorded In Eastern Ukraine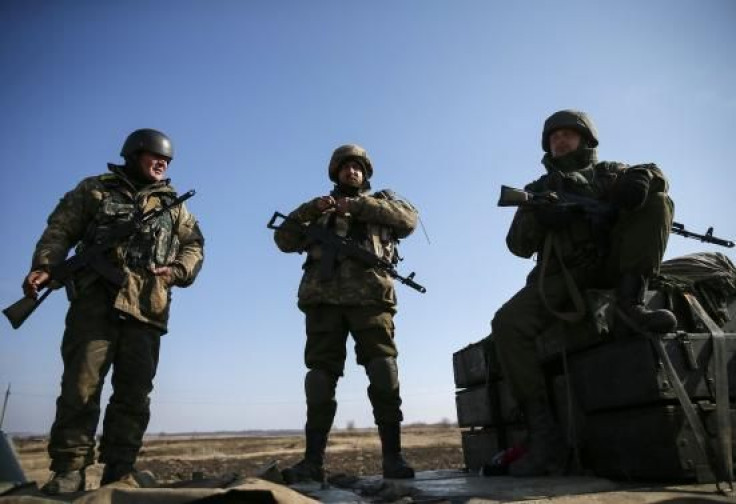 According to Poland's foreign minister, the world does not need to discuss increasing sanctions against Russia, because the Ukrainian conflict that sparked the sanctions is essentially stalled. Grzegorz Schetyna, who made the comments while in Brussels on Monday, said that nothing has happened in recent weeks that would warrant an increase in the U.S.- and European Union-imposed sanctions.
"Now it seems that the conflict is frozen, and we have to respond flexibly to this situation. It is not necessary to radicalize it," Schetyna said. "For today, the EU countries have faced an issue of extending the existing sanctions, which is to be considered at the summit of the EU leaders this week."
Schetyna said that new solutions must be found if the conflict is to reach a peaceful conclusion.
"The thing is that we must use the most effective means for the resolution of the conflict," Schetyna said. "The implementation of the Minsk agreements is important, but we need to look for another format ... and it is a challenge for those who are currently engaged in talks with Russia for a peaceful resolution of the Donbas conflict." The Minsk agreements are the February deal that led to a ceasefire between the Ukrainian army and pro-Russian rebels in eastern Ukraine. That ceasefire, however, is being violated with skirmishes almost every day.
Schetyna's comments came as the government in Kiev reports that the pro-Russian rebels fired on Ukrainian military positions 30 times in 24 hours, and that three soldiers have been killed. According to Andriy Lysenko, a spokesman for the National Security and Defense Council, the men were killed after driving over a land mine. "Another five were injured as a result of military clashes," Lysenko said.
While the government offered no details of where the land mine exploded, clashes took place near the city of Donetsk, the de facto capital of the self-proclaimed Donetsk People's Republic.
"In addition, Russian-backed militants also fired small arms and automatic grenade launchers on the villages of Pisky and Opytne," said Anatoliy Stelmakh, the Ukraine government's anti-terrorist spokesman. "In the direction of Mariupol the militants fired small arms and mortars four times on the village of Shyrokyne."
The Ukrainian government calls the pro-Russian rebels terrorists, and has repeatedly claimed that the separatists have broken the ceasefire hundreds of times since it came into force Feb. 18.
© Copyright IBTimes 2023. All rights reserved.