Colorado Governor Used Taxpayer Dollars To Hire Amazon's Lobbyist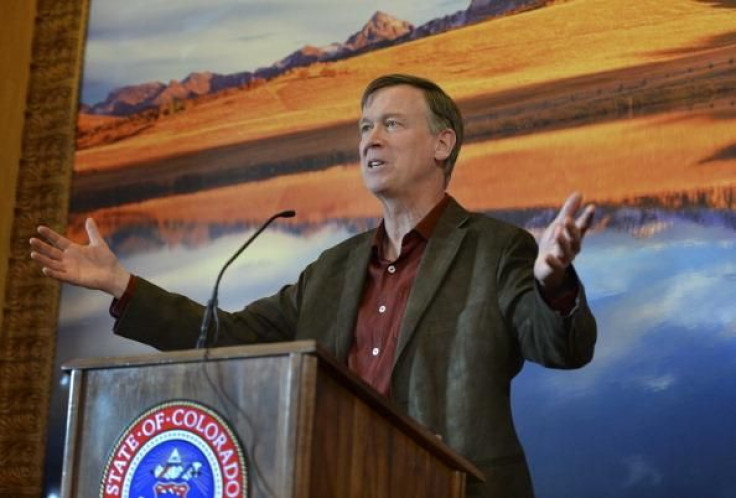 Colorado Gov. John Hickenlooper is preparing potentially lucrative tax and subsidy incentives for retail giant Amazon.com, at the same time his office is employing — and being advised by — Amazon's lobbying firm.
Federal records reviewed by International Business Times show that at the beginning of 2017, Amazon hired Brownstein Hyatt Farber Schreck to lobby for the company. A few weeks later, Hickenlooper's office awarded a $210,000 taxpayer-funded government lobbying contract to Brownstein Hyatt, after the firm helped bankroll Hickenlooper's election campaign. Brownstein's then-shareholder and government relations and public policy manager became Hickenlooper's chief of staff.
Taken together, the records show that Brownstein is simultaneously representing Amazon and a governor's office that is spearheading a plan that could enrich Amazon. At least three specific Brownstein Hyatt lobbyists are registered to lobby for both Amazon and Hickenlooper.
The Colorado governor, as IBT recently reported, hired the lobbying firm — which counts Blue Cross and Blue Shield Association, AbbVie Inc., Johnson & Johnson Services Inc. and other industry players among its clients — using taxpayer money to advocate for an insurer-friendly health care proposal backed by Hickenlooper and Ohio Governor John Kasich, in Congress. Hickenlooper's chief of staff, Doug Friednash, who previously worked for Brownstein and held shares in the company, and Lt. Gov. Donna Lynne, a former Kaiser Permanente executive who launched her gubernatorial campaign in early September, helped select Brownstein Hyatt from a pool of bidders, according to Jacque Montgomery, a spokesperson for Hickenlooper.
In early September, Amazon announced that it is searching for a site for a second headquarters, a move that has sparked a furious race among states and cities to offer taxpayer incentives to a company that has for years relied on such largesse. Already, Amazon receives tens of millions of dollars in subsidies each year from states and cities for the construction of warehouses, which ideally create local jobs, and stands to receive more government funding in the form of food stamp redemptions through its acquisition of Whole Foods.
A recent New York Times analysis found that Colorado's capital is the likeliest place to house Amazon's new headquarters. Even as Colorado faces crumbling roads, skyrocketing college tuition rates and meager education budgets, Colorado's state and local governments give corporations roughly $1 billion a year in taxpayer subsidies for economic development.
As Hickenlooper has begun working on the particulars, his office is paying Amazon's lobbying firm for policy advice, according to the contract obtained by IBT. The document — which was personally signed by Hickenlooper — says Brownstein Hyatt is serving as "policy counsel" for the governor. The agreement says Brownstein's taxpayer-funded work involves advising on policies "in connection with Federal Government and lobbying services and other matters." Meanwhile. the state, in conjunction with the Metro Denver Economic Development Corp., is moving to assemble a bid for possible Amazon campus sites, reported the Denver Post, which noted that Colorado has a $9.5 million recruitment fund at its disposal, as well as a job growth incentive tax credit that could provide "tens of millions more a year to the company… depending on how quickly it hires."
The company, for its part, said in a memo to bidding states and cities that "Incentives offered by the state/province and local communities to offset initial capital outlay and ongoing operational costs will be significant factors in the decision-making process." Amazon requested detailed descriptions of these "Incentives." Per the memo:
"Please provide a summary of total incentives offered for the Project by the state/province and local community. In this summary, please provide a brief description of the incentive item, the timing of incentive payment/realization, and a calculation of the incentive amount. Please describe any specific or unique eligibility requirements mandated by each incentive item. With respect to tax credits, please indicate whether credits are refundable, transferable, or may be carried forward for a specific period of time. If the incentive includes free or reduced land costs, include the mechanism and approvals that will be required. Please also include all timelines associated with the approvals of each incentive. We acknowledge a Project of this magnitude may require special incentive legislation in order for the state/province to achieve a competitive incentive proposal. As such, please indicate if any incentives or programs will require legislation or other approval methods. Ideally, your submittal includes a total value of incentives, including the specified benefit time period."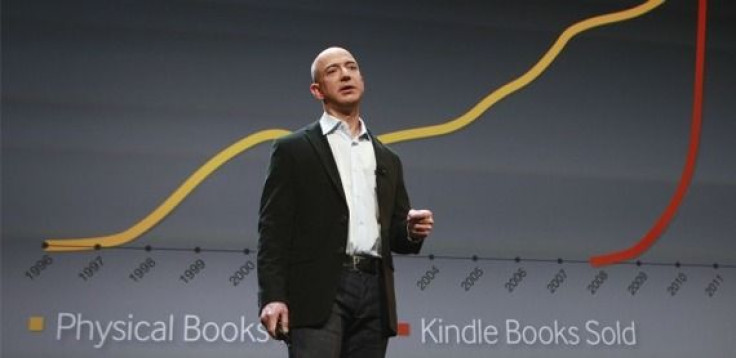 Although Amazon has pledged $5 billion in construction investments and "tens of thousands of new jobs" at the new site, the company's unambiguous quest for new state and local tax subsidies has already generated pushback in Washington from at least one prominent federal lawmaker. Silicon Valley's Rep. Ro Khanna (D-Calif.), in a series of early September tweets, wrote that Amazon ought to consider "investing in communities" and that governments should, relatedly, avoid a "race to the bottom."
In Colorado, the prospect of Amazon's arrival is already prompting local opposition. Former Gov. Richard Lamm — who was famously behind the state's rejection of the 1972 Winter Olympics in Denver, an opportunity his administration would then spurn in 1976 — expressed his reservations to the Denver Post last week.
"The invisible hand of the marketplace also has an invisible foot. Economic development is not like a thermostat. You can't just turn it up or down," Lamm told the Post. Still, he added, "You just can't cavalierly turn away that many jobs," which he said could be "the scarcest resource in the future."
The market's invisible hand aside, Brownstein Hyatt's contract with Hickenlooper's office recognizes the potential for conflicts of interest.
"To the extent there are any potential conflicts that could arise during the period in which BHFS represents the Office," the contract stated, using an acronym for the firm's full name, "those will be addressed on a case by case basis if and when they arise."
Ethics experts, however, previously told IBT that conflicts cannot be avoided.
"I think it's fair to surmise that whatever they're pushing is not going to be adverse to the other clients of the lobbyist," said Luis Toro, the executive director of the nonprofit Colorado Ethics Watch, in an interview last week. He added that, because "pretty much all lobbyists are going to have connections like this," the governor's office might be better off using its budget to hire an in-house lobbyist, as opposed to a private firm.
When IBT previously asked Montgomery, Hickenlooper's spokesperson, for the governor's office's request for proposal seeking lobbying bids, she said that "our competitive process involved face to face interviews" and that "none of the documents from those interviews have been retained." More recently, when asked about Hickenlooper's sharing a private lobbyist with Amazon, Montgomery said the governor's office was "not aware of any conflict" that would be cause for concern. She added that "the work BHFS does for the state of Colorado is unrelated to Amazon's new headquarters search," and that "the state has not and will not be seeking any advice with regard to the Amazon proposal from BHFS."
This post has been updated to include a recent response from Gov. Hickenlooper's office.
FOR FREE to continue reading
✔️ Unlock the full content of International Business Times UK for free
offer available for a limited time only
✔️ Easily manage your Newsletters subscriptions and save your favourite articles
✔️ No payment method required
Already have an account? Log in
© Copyright IBTimes 2023. All rights reserved.