Democratic Debate 2015: Hillary Clinton's 'Enemies' In Pharmaceutical and Insurance Industries Have Supported Her Campaigns, Foundation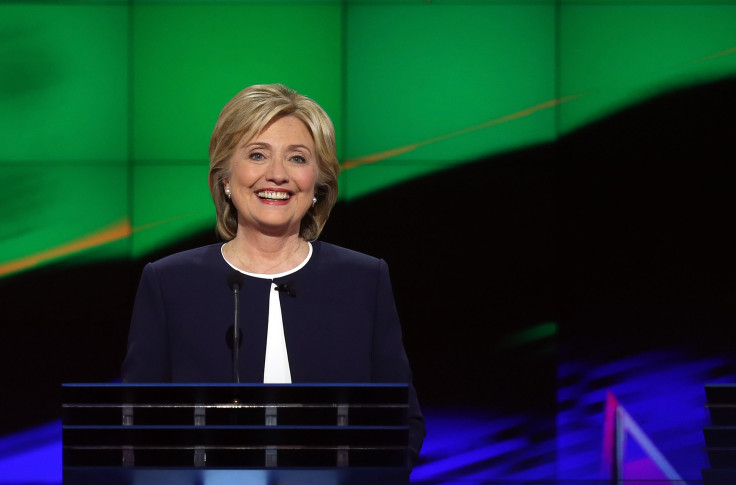 Bill Clinton famously tried to parse what the meaning of "is" is -- and now his wife, Hillary Clinton, seems to be challenging the precise definition of "enemies."
In an exchange toward the end of the Democratic presidential debate in Las Vegas on Tuesday, the candidates were asked who their biggest enemies had been over the course of their careers. Clinton responded by saying, "In addition to the NRA, the health insurance companies, the drug companies, the Iranians -- probably the Republicans."
It is true that the National Rifle Association and the Republicans have been Clinton's nemeses, and she has been involved in tense negotiations about international policy toward Iran. But health insurance companies and drug companies have been some of her biggest financial supporters.
In 2008, Clinton was the among the three biggest recipients of campaign cash from pharmaceutical-related companies, according to data compiled by the Center for Responsive Politics. In all, the watchdog group reports that she raised $738,000 from employees of pharmaceutical manufacturers and companies classified as "Pharmaceuticals /Health Products." The center reports that Clinton also raised more than $1.2 million from the insurance industry -- which includes health insurers.
On top of those campaign contributions, the Clintons and their family foundation have benefited from their ties to the pharmaceutical and insurance industries.
In 2011, the Pharmaceutical Research and Manufacturers of America (PhRMA) -- the primary trade association representing drug companies -- paid Bill Clinton $200,000 for a speech, as the organization was lobbying the Hillary Clinton-led State Department. Last year, the Drug Chemical and Associated Technologies Association, a trade group whose members include major pharmaceutical companies, paid her a $250,000 speaking fee.
Meanwhile, the Clinton Foundation has received between $1 million and $5 million worth of donations separately from drug manufacturers Pfizer and Procter & Gamble, and from health insurers Humana and Blue Cross Blue Shield of North Carolina. Some of those companies made donations as recently as this year, according to the foundation's website.
That largesse was part of a friendship forged after those industries opposed her 1993 health care initiative -- and which continued after she won reelection to the Senate in 2006.
As secretary of state, Clinton repeatedly championed the Trans-Pacific Partnership, which critics say includes provisions that strengthen patent protection for drug manufacturers. (Last week, she declared that she now opposes the trade deal.) As a presidential candidate in 2008, she promoted the idea of a federal mandate effectively requiring Americans to buy private health insurance.
Those Clinton positions were strongly supported by the same drug and insurance industries that she now calls "enemies."
© Copyright IBTimes 2023. All rights reserved.