Election 2016: Hillary Clinton Super PACs Fueled By Labor Money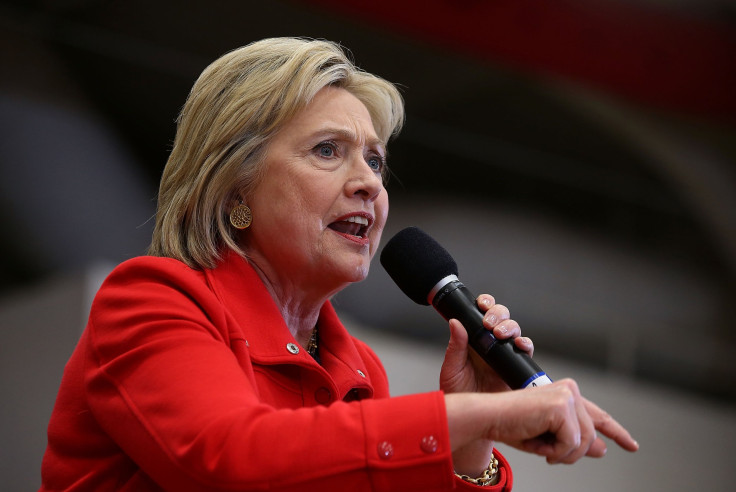 In recent years, Hillary Clinton has staked out high-profile positions against some of organized labor's top priorities — but that has not stopped powerful forces in the labor movement from backing her campaign against an opponent who is one of Congress' staunchest union supporters. In fact, even as Clinton has lately derided one of labor's major healthcare priorities, unions have delivered millions of dollars to the groups supporting her White House bid, according to newly released campaign finance reports.
In all, major unions have given more than $6.3 million to an array of Clinton-aligned organizations, including $5.5 million to Priorities USA Action, a super PAC that backed President Barack Obama's re-election campaign before it was repurposed as a pro-Clinton vehicle. While the group struggled to raise money early this election cycle, it disclosed on Sunday that it brought in more than $41 million last year, and had nearly $36 million on hand at the end of December.
Unions have also contributed more than $800,000 to two outside groups — American Bridge 21st Century and Correct the Record — affiliated with longtime Clinton surrogate David Brock. Correct the Record has argued that it's permitted to work openly with Clinton's campaign, despite federal election rules intended to prohibit coordination between candidates and outside groups. While Brock formally resigned from American Bridge in February, the group continued paying him, according to its most recent report. Together, American Bridge 21st Century and Correct the Record raised almost $14 million in 2015.
Unions' contributions to the pro-Clinton groups appear to have picked up in recent months, as the presidential race has tightened in early primary states. According to the latest reports, three quarters of that $6.3 million flowed to the Clinton-linked groups between July and December. Meanwhile, even as Sen. Bernie Sanders has tapped a small-dollar donor base to become a fundraising juggernaut, he has been unable to raise significant money from a labor movement that he has relied on for campaign funds during his congressional career. That money is flowing to Clinton, despite her having a more mixed record on labor issues than the Vermont independent.
For instance, while Clinton recently renounced her support for the 12-nation Trans-Pacific Partnership, she backed that trade deal and other accords that Sanders and unions opposed. Clinton has also suggested in the past that unions' push to curb job offshoring is misguided. "There is no way to legislate against reality," she said in 2005.
In recent days, Clinton slammed Sanders' push to expand Medicare to cover all Americans — a so-called single-payer healthcare initiative that many of the unions supporting her campaign have said is one of their top priorities. One such labor group, the American Federation of Teachers, gave $1 million to Priorities USA and $50,000 to Correct the Record in late December, one month after Clinton charged that Sanders' single-payer plan would require a massive tax hike on the middle class. The teachers union money came to the Clinton-linked groups even though she has touted the charter school movement that unions oppose.
On Sunday morning, hours before the pro-Clinton groups' latest financial reports became public, AFT President Randi Weingarten shared on Twitter a New York Times report which found that, despite Sanders' criticism of the influence of outside political groups, he has received substantial advertising support from a super PAC funded by the country's biggest nurses' union.
© Copyright IBTimes 2023. All rights reserved.
FOLLOW MORE IBT NEWS ON THE BELOW CHANNELS