Jeb Bush At Lehman Brothers: Florida Official Joked About Bush's Influence Over State Pension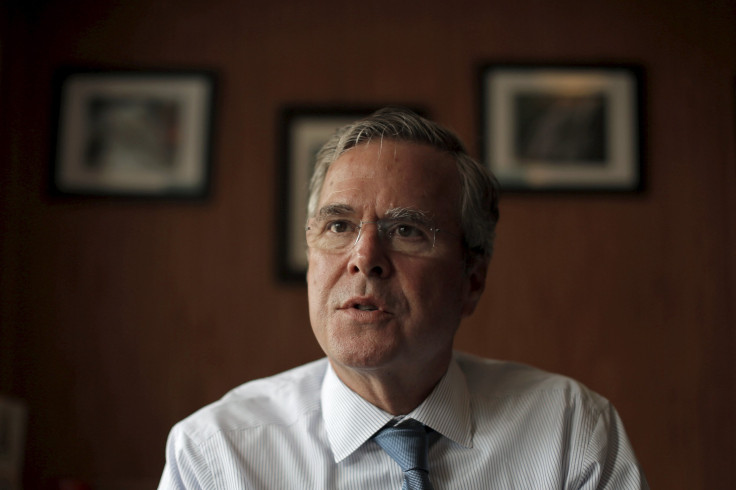 It was early 2008, and Florida lawmakers were under pressure to explain how the state's pension officials had come to buy massive quantities of toxic assets from Lehman Brothers. After the investments defaulted, politicians wanted to know whether Jeb Bush -- who joined the Wall Street firm in 2007 as a consultant just months after leaving the governor's office -- had been involved in persuading his former government colleagues to invest state money in Lehman.
Bush has denied any involvement in the transactions, which might eventually cost Florida taxpayers as much as $1 billion.
But a state official named Michael Lombardi -- who managed investments for the part of Florida's pension that bought Lehman assets -- invoked Bush's name in a Jan. 9 email exchange with a Lehman managing director who was announcing his new job at the firm.
"Congratulations on the new career!" Lombardi wrote in the email, which was obtained by International Business Times through an open-records request. "Of course, you understand we can never speak to each other unless I get the word from Jeb! (Ha, ha!)"
Lombardi's suggestion -- that Bush, as a Lehman consultant, wielded influence over Florida pension decisions -- looks like a joke, but the email may rekindle questions about the former governor's role at the doomed Wall Street bank.
Bush's gubernatorial administration steered Florida pension money to Lehman before Bush got his $1.3 million-a-year job at the firm. Emails show Bush as governor periodically recommended specific pension investment decisions, and the fund was run by one of his allies. Real estate mogul Donald Trump, who is running against Bush in the Republican primary, has called Bush's Lehman post "a no-show job," claiming that Lehman rewarded him for directing public employees' retirement money to the firm.
That criticism -- which has been echoed by Democratic groups -- hasn't prompted Bush's campaign to separate itself from those affiliated with Lehman. Two donors whose employer is listed as Lehman contributed $30,000 to the super PAC that is backing him. Another two former Lehman executives -- Stephen Lessing and Bush's cousin, George H. Walker IV -- have given the group $355,000.
A Bush campaign spokesperson reiterated in an email to IBT that Bush played no role in Lehman's sale of assets to the Florida pension system.
© Copyright IBTimes 2022. All rights reserved.
FOLLOW MORE IBT NEWS ON THE BELOW CHANNELS