Politico BP Oil Spill Article Raises Eyebrows; Magazine And Oil Company Deny Pay-For-Play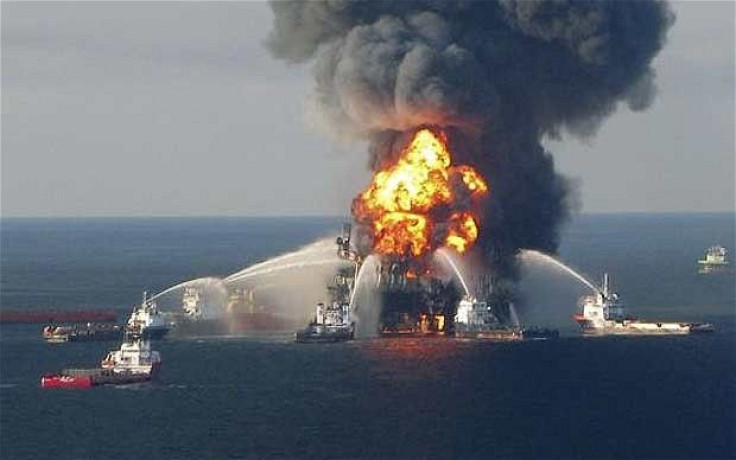 Politico Magazine is being accused of shilling for Big Oil after publishing an article that attempted to downplay the environmental damage of the 2010 BP oil spill in the Gulf of Mexico. But both the magazine and the oil company insist they are not trying to pull off a slick one.
The article, "No, BP Didn't Ruin the Gulf," was written by Geoff Morrell, BP's senior vice president of U.S. communications and external affairs. In the story, published on Politico.com Tuesday, Morrell makes the case that doomsday predictions about the long-term effects of the Deepwater Horizon disaster have proved to be unfounded.
The article was initially filed under "Environment" and not marked as opinion on the site, fueling speculation that it might have been a sponsored post or "native ad," as they are called these days.
Both Politico and BP deny the piece was paid. "It is an op-ed that was submitted to Politico recently," Jason Ryan, a spokesman for BP, told International Business Times. "It is in Politico's 'In the Arena' Section where op-eds are published."
A spokeswoman for Politico said the magazine publishes articles from members of the business community all the time. However, the article is raising eyebrows on social media given its decidedly pro-BP slant and the fact that it was written by someone whose job it is to present BP's public image in the best possible light.
Some critics also pointed out that BP was a sponsor of Politico's Wednesday morning "Playbook," which featured "a message about BP's Commitment to America."
Morrell's piece was written for Politico Magazine. The glossy print product launched in November 2013 is separate from Politico's core website and newspaper, but the products are easily confused online, where they all coalesce under the Politico.com URL.
Politico's spokeswoman said the "magazine has no connection to Playbook except that both are published by the same company."
The controversy highlights the increasingly fuzzy distinction of news, opinion and sponsored content online. Google Inc. encourages publishers to file sponsored and news content separately, and has even threatened to remove publishers that don't follow the rules from its vital Google News service.
Not lost among Politico's critics is the unfortunate timing of the BP piece, which was published on the same day that the Washington Post's Ben Bradlee passed away at the age of 93. The death of Bradlee -- who oversaw the paper's Watergate coverage -- is being noted by some commentators as the symbolic end to journalism's golden era.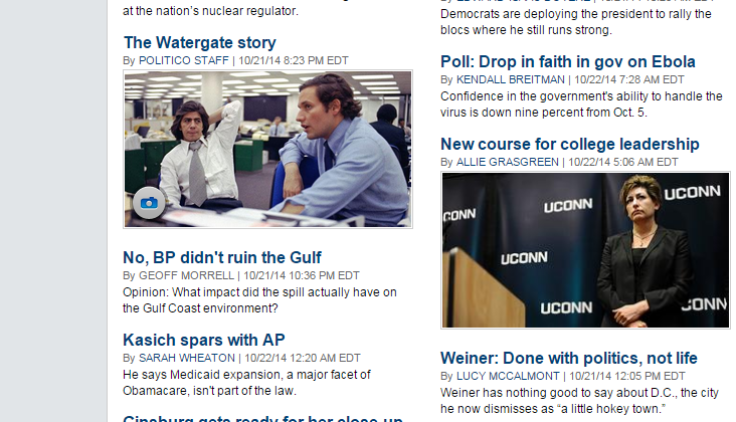 Got a news tip? Email Christopher Zara here. Follow him on Twitter @christopherzara.
© Copyright IBTimes 2023. All rights reserved.