Pope Bomb Threat: Philippines Says Arrested Jemaah Islamiyah Terrorist Not Linked To Plot Against Francis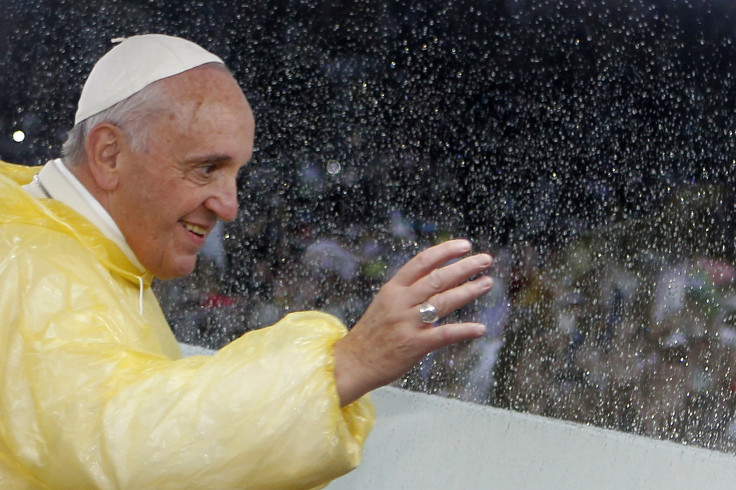 Officials have found no connection between an arrested Malaysian bomb expert and reports of a suicide bomb threat against Pope Francis during his recent visit to the Philippines. Nearly 40,000 security personnel were deployed during the pope's visit and his final mass drew 6 million attendees.
Zulkili bin Hir, also known as Marwan, is a Malaysian bomb maker linked to Jemaah Islamiyah, a Southeast Asian Islamist terrorist group with ties to al Qaeda. He was apprehended Monday by 392 Philippines Special Armed Forces commandos in Mamasapano, Maguindanao, in an armed engagement that resulted in at least 50 deaths, according to Reuters. Investigations ultimately found no link between bin Hir's arrest and a reported bomb threat on the pope's life that the government received Jan. 15 during Francis' visit.
"During the papal visit, we received some unsubstantiated intelligence information referring to a Malaysian national having a plan [to be conducted either] through backpack or vest of the suicide bomber," Interior Secretary Manuel Roxas told reporters Tuesday, according to Philippines news site Inquirer. "After following this lead, it did not seem to be substantiated." Roxas was among the officials overseeing the pope's security.
Bin Hir is the Philippines' most wanted Islamist terrorist, and the FBI has a $5 million bounty for his capture. "He has been long sought-after, and he has been a wanted terrorist target by the police and other security forces for a long time," said Roxas.
During the pope's visit from Jan. 15-19 as part of his Asia tour, Francis eschewed the armored "popemobile" as much as he could, preferring a more intimate outreach to his Filipino fans. Philippines security forces were worried that Francis' choice not to use the bulletproof vehicle gave Islamist militant groups in the country such as the Moro Islamic Liberation Front and Bangsamoro Islamic Freedom Fighters an opportunity to target the pope.
© Copyright IBTimes 2023. All rights reserved.