Pope Francis To Forgive Abortions? Vatican Will Allow Priests To Absolve 'Contrite' Women During Holy Year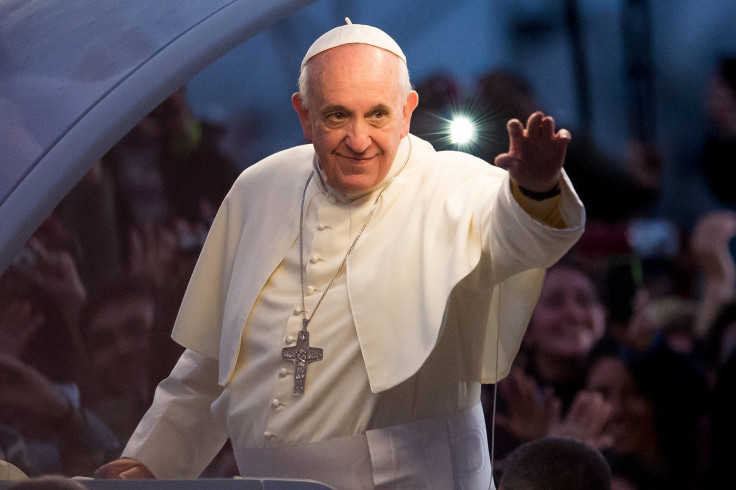 Pope Francis will formally allow priests to forgive abortions in the upcoming Holy Year, according to a letter from the Vatican published Tuesday. Abortions will still be considered a grave sin in the Roman Catholic Church, and forgiveness will be offered only to women who are sincerely "contrite," the announcement said. The landmark decision by Francis was seen as part of his broader mission to make the church more progressive and open and has been criticized by several cardinals.
"[I have] met so many women who bear in their heart the scar of this agonizing and painful decision," Francis wrote in his letter Tuesday, as reported by Reuters. He described the weight of such an "existential and moral ordeal," and said there was a need to extend the powers of absolution to all priests so that more people could be forgiven.
Normally only a chief confessor of a diocese can absolve someone of such a sin, Vatican spokesperson Ciro Benedettini said. The pope's decree will now give this power to all missionaries of the Catholic Church, meaning all ordained priests during Holy Year.
Francis first announced his intention to extend the power of absolution for "reserved" sins to all priests in May, but the decision for Holy Year was not formally authorized until Tuesday morning. Holy Year runs from Dec. 8, 2015 to Nov. 20, 2016. Doctors and nurses who have assisted in abortion can also seek absolution from priests under this decree.
Several cardinals criticized the pope's decision when it was first announced, fearing that the absolution would cause confusion as to the gravity and sinfulness of abortion in the eyes of the Catholic Church. Critics made sure to reiterate that the pope's and the church's views on abortion have not changed: It is still a sin. The change was in who had the power to forgive it.
"May priests fulfill this great task by expressing words of genuine welcome combined with a reflection that explains the gravity of the sin committed," Francis said.
© Copyright IBTimes 2023. All rights reserved.
FOLLOW MORE IBT NEWS ON THE BELOW CHANNELS