Pope Francis Short Pontificate: 'Brief' Papacy Of 2 Or 3 More Years In Vatican Expected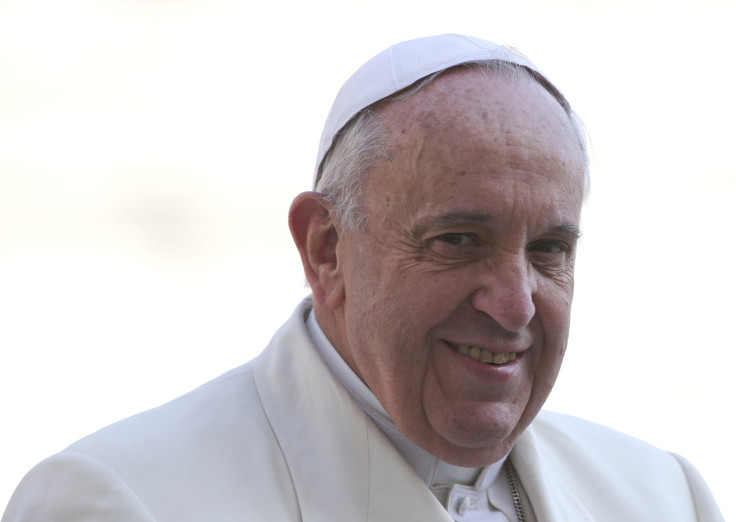 Pope Francis said Friday that he did not expect for his papacy to last much longer, giving himself another two or three years as pontiff. "I have a feeling my pontificate will be brief," Francis told Mexico's Televisa channel, according to Agence France-Presse. "Four or five years, I don't know. Two years have already gone by. It is a vague feeling I have that the Lord chose me for a short mission. I am always open to that possibility." The pope's statement came in an interview marking the second anniversary of his elevation to the papacy.
Francis, 78, suggested last August that he could follow the example of his predecessor Pope Benedict XVI and retire. Benedict, 85, was the first pope to retire in seven centuries when he stepped down in February 2013. While Francis said Benedict had "opened an institutional door" by voluntarily stepping down, he did not repeat Friday his previous mentions of wanting to retire, which drew criticism from some conservative theologians. "The idea of fixing an age limit of 80 is not one I like very much," he said, according to AFP, arguing that it would create lame-duck pontiffs.
During the interview, Francis described his tenure thus far -- "I don't not like it" -- and spoke of his dislike of traveling and his fondness for the comforts and familiarity of home. The first pope from Latin America visited Sri Lanka and Philippines in January, and has visited 10 countries and territories in Asia, Europe, the Middle East and South America since his papacy began two years ago. Francis' popularity is at an all-time high among U.S. Catholics, and he is expected to make his first visit to the United States this September.
The pope, a former cardinal and archbishop of Buenos Aires, insisted that he did not feel lonely in his position as the leader of the Roman Catholic Church, although he expressed a longing for the anonymity he enjoyed when he was a parish priest. Francis said he would really like to be able to go out of the Vatican one day without being recognized and "go eat a pizza," according to AFP.
© Copyright IBTimes 2023. All rights reserved.