Pope Francis' Popularity Hits All-Time High Among US Catholics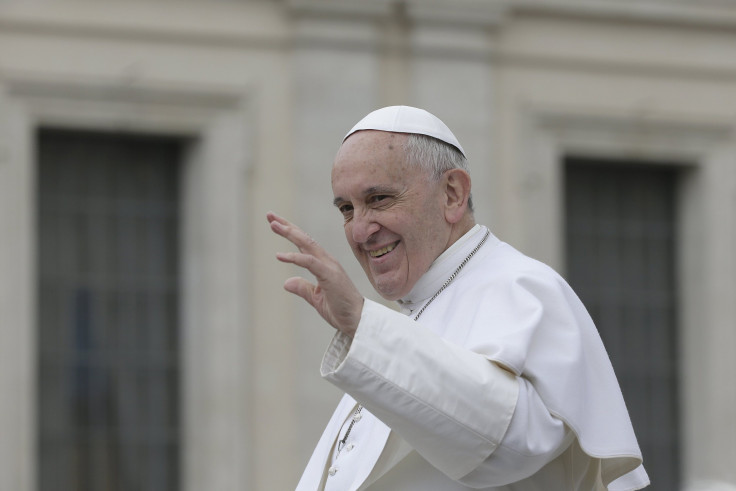 Pope Francis is days away from completing his second year as leader of the Catholic Church – and his approval ratings are sky-high. Results from a Pew Research Center survey, conducted Feb. 18-22, show nine in 10 U.S. Catholics view the pope favorably.
This is Francis' highest U.S. favorability ranking to date. Last February, 85 percent of American Catholics viewed the pope favorably. At the time of his election in March 2013, that number was 83 percent, followed by 79 percent in September of that same year.
The pope's figures are comparable to those calculated during Pope John Paul II's tenure, where 93 percent of American Catholics viewed him favorably when polled in 1990 and 1996. Pope Benedict XVI's highest favorability rating was 83 percent in April 2008.
And it's not just Catholics who admire the pope. Among the U.S. general public, 70 percent see the pope favorably, a 13 percentage point increase from March 2013 when he was elected. Sixty percent of Protestants and 68 percent of the religiously unaffiliated also view him favorably. The latter is up from 39 percent when polled immediately following Francis' election.
"Francis' favorability rating has risen as more people have gained familiarity with the pope and become able to express an opinion about him," according to Pew Research Center.
Negative views of Francis have remained steady over time. Among the general public, 15 percent view him unfavorably. More white evangelical Protestants hold negative views about the pope than any other religious group. While 60 percent approve of the pope, 22 percent hold unfavorable views of him. That number is up 13 percentage points from days following Francis' election.
© Copyright IBTimes 2023. All rights reserved.