Possible Boko Haram Suicide Bomber: 16 Dead In Nigeria, Mostly Children, After Bus Station Attack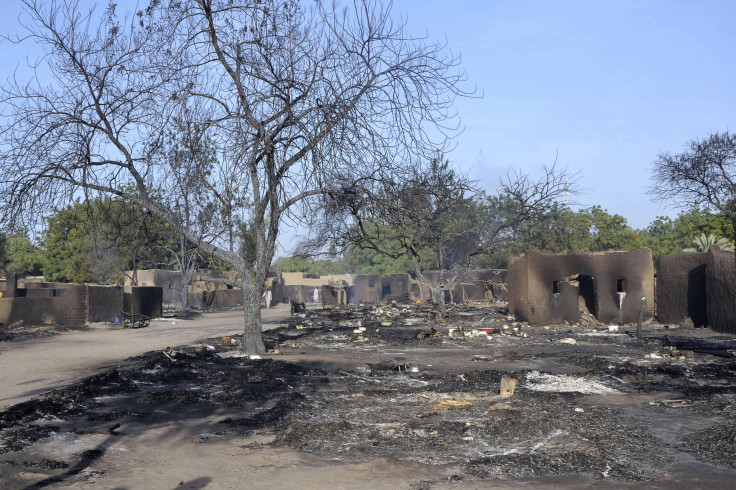 At least 16 people were killed at a Nigerian bus station Sunday by a female suicide bomber, described as a teenager, who detonated an explosive device strapped to her body, the Associated Press reported. The report said 30 others were injured in the crowded bus station attack in the northeastern town of Damaturu, the capital of Yobe state.
Witnesses told AP most of the victims were children who had either been selling peanuts or begging for money at the time of the explosion.
"It was an eyesore looking at the scene which is littered with chopped flesh and battered bodies of victims," Hassan Umar told the AP. "About 16 bodies were evacuated from the scene while over 30 persons were injured. Most casualties were children hawking sachets of water and peanuts. Some were begging for alms."
The attack fits the profile of Nigerian Islamist militant organization Boko Haram, which has been terrorizing the country's northeastern region since 2009 and recently moved into neighboring countries Cameroon, Niger and Chad.
The group has also expanded its use of females in suicide attacks, with girls as young as 10 fitted with explosives and sent into public places like bus stations and markets. Witnesses to the most recent attack in Damaturu said the girl detonated her explosive device, but witnesses have said militants detonated explosives strapped to ther girls remotely in past attacks.
The attack at Damaturu came after authorities across the border in Niger's Zinder region detained dozens of suspected militants, Agence France-Presse reported Sunday.
Chad, Cameroon and Niger, along with Benin, joined Nigeria in an unprecedented joint effort to crush the insurgency, and have thus far claimed some early success, including the recapture of towns previously under rebel control. The five-country effort, backed by a resolution from the African Union, has committed 8,750 troops to the operation.
Boko Haram has been enlisting women as suicide bombers since last year, according to Vice News, because they are less likely to be suspected by authorities. The group launched its first female suicide attack in June.
"The [bombings] started in June last year, and there have been two waves since then," said Elizabeth Pearson, an expert at the Nigeria Security Network, a group that focuses on the Boko Haram insurgency in Nigeria. "It is a very deliberate tactic being used by Boko Haram."
In 2014, Pearson said, 85 percent of all female suicide-bomber attacks in the world took place in Nigeria. Since June alone, she said, 20 women have taken part in 16 suicide bomb attacks in Nigeria.
"These bombings are significant as they all took place outside the three key states Boko Haram targets," Pearson wrote in a blog post. "The female suicide bomb campaign is not an act of desperation but a show of strength."
© Copyright IBTimes 2023. All rights reserved.
FOLLOW MORE IBT NEWS ON THE BELOW CHANNELS