Premier League: Mourinho Gives Bad News To Spurs Fans After 1-3 Loss To Liverpool
KEY POINTS
Harry Kane injured both his ankles during Spurs' 1-3 loss to Liverpool
He could be out for a few weeks, Mourinho confirmed
Spurs next face Brighton in the Premier League
Tottenham boss Jose Mourinho confirmed his key forward Harry Kane will miss at least a "few weeks" after picking injuries in both ankles during Spurs' 3-1 loss to Liverpool FC in the Premier League on Thursday.
After failing to register a win in their previous four matches, Jurgen Klopp's Liverpool finally returned to form as they secured three crucial points to revive their chances in the title race. Roberto Firmino opened the scoring in the match just before half-time, and also ended the Reds' goal drought in the league that lasted for 482 minutes as they had gone 93 shots without scoring in the competition.
The other two goals of Liverpool were scored by Trent Alexander-Arnold and Sadio Mane.
Not only Spurs had a poor home again Thursday, but also suffered a major setback after Kane's injury. Revealing the full extent of the English striker's ankle issues at a post-match interview, Mourinho said, "Two ankles, the first was a bad tackle, it was Thiago, the second one I didn't know well. But two injuries in both ankles, the second one worst than the first one - a few weeks, I don't know. There are some players you can't replace. When it happens it happens but I believe we have to fight against it, we cannot do anything else."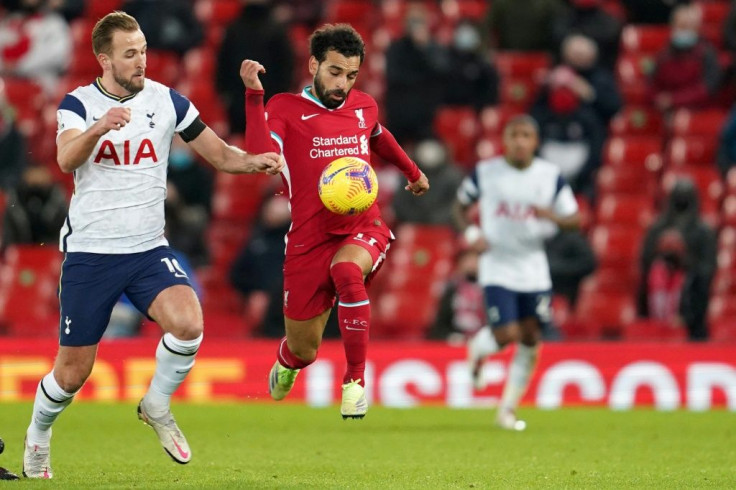 While Pierre-Emile Hojbjerg netted a goal, which turned out to be nothing but a consolation goal for the North London club, the Spurs boss also admitted too many individual mistakes eventually cost his side the match.
"My analysis is that we started very well, but before we scored the offside goal we showed immediately what the game was going to be for us - a big occasion for Mane, a big defensive mistake. That was the game for us, the team in the first half was very well organized, the goal is another mistake in the same position. In the second half, we had to make changes, we lose Harry, had to change the structure of the team. First minute, same mistake, second goal. Good reaction, another mistake, and goal. It was a team fighting against its own mistakes. Some individual mistakes that you saw, you can replay and I cannot say much more than that," Mourinho was quoted by Goal, as saying in another interview.
Tottenham's next league fixture is an away one against Brighton on Sunday before they host Chelsea next week. Mourinho's side cannot afford to drop points in the upcoming games as they have already slipped four points behind Liverpool in the race for Champions League qualification.
© Copyright IBTimes 2023. All rights reserved.