Premier League Rumors: Bayern Munich, Manchester City Remain At An Impasse Over Sané
KEY POINTS
Bayern and City still haven't agreed on Sané's price
Sané may be imminently headed to Bayern
Bayern may need to add more numbers to offer for Sané
Bayern Munich may have to do better if they are determined to pluck Leroy Sané from Manchester City. The two clubs met last week to discuss Sané, but it appears that the Citizens are standing firm on their asking price, which is $80 million. So far, the best that Der FCB could offer was $46 million.
Hence, it appears that a new round of talks will be done to see if Bayern will fulfill its dream of landing the 24-year-old winger, Sky Sports reported. Hansi Flick is looking to beef up his wings with some key transfers, an initiative that is fully supported by the honorary president and deputy chairman Uli Hoeness.
Interest in Sané from the German champions started last year. They were on the verge of signing him before Sané suffered a knee injury. The 24-year-old has not played at all this season, but that has not turned off interest from Bayern. Sané was nearing a return back in February. Unfortunately, the COVID-19 pandemic altered those plans.
One thing that Bayern may have to worry about is that there are several teams equally interested in Sané. Aside from Bayern, other teams who can afford the asking price for the German football player are Barcelona, Real Madrid and Juventus. However, it appears Sané has his heart set on joining Bayern. He is reportedly willing to forego 30% of his salary just to join Der FCB.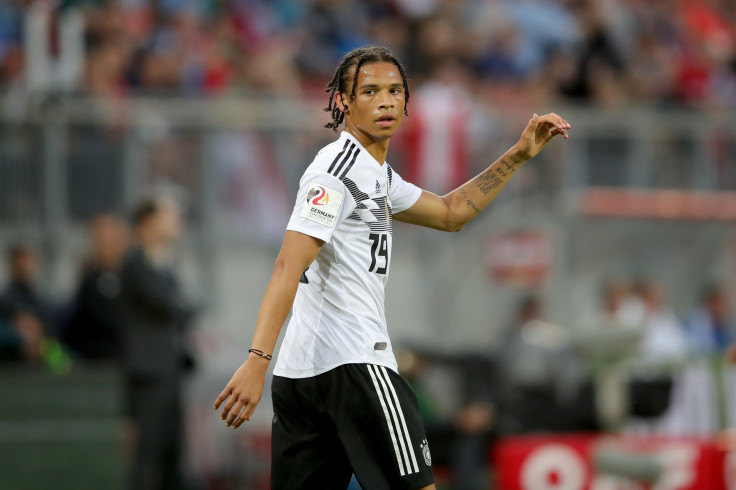 Securing Sané can dramatically help Bayern in improving their offense. He has the speed and explosiveness that Flick would need, potentially a game-changer at the left-wing. However, it remains to be seen if his recent injury will alter his run. He may return and take it easy before reverting to his old ways. It is seen as the logical approach to avoid suffering another major injury.
There is no official word on when a new round of talks will be held between City and Bayern. No other team has been mentioned to be discussing Sané as well, hinting that Die Bayern may have the inside track. Giving in to the demands of the Sky Blues would be the easiest way to seal the deal. But given the financial situation clubs are having right now, a slight tweak in numbers may do the trick.
© Copyright IBTimes 2022. All rights reserved.
FOLLOW MORE IBT NEWS ON THE BELOW CHANNELS