Premier League Rumors: Lampard Has Grand Plan To Make Abraham, Werner Co-Exist
KEY POINTS
Lampard has master plan for Abraham and Werner
Abraham is still the top option for Blues
Lampard has been lauded for the Werner deal
Timo Werner is on the verge of joining Chelsea FC, a move initially seen by some as something that would raise questions on the future of Tammy Abraham. Some saw it as a challenge aimed toward the 22-year-old striker to play better. But as it turns out, Frank Lampard has other things in mind, and it could be big.
Rather than try and compete against each other, Lampard reportedly has plans to use both Abraham and Werner at the same time. This means that Abraham remains a vital cog for the Blues, hinting that he will likely be offered a new contract soon. Abraham is under contract for two more years but it appears a fresh one is coming soon.
Abraham was not made aware of the deal involving, The Athletic reported. The move caught people by surprise, with most not expecting the German striker to head to Stamford Bridge. Liverpool was the club most expected to win in the race but financial issues stood in the way. Werner's move to Chelsea has yet to be made official with RB Leipzig alleging they have yet to settle the impending transfer.
Abraham will remain the focal point of the offense even when Werner arrives. This season, he has been Lampard's main man. The English striker has accounted for 15 goals in 34 appearances thus far. The coming of Werner will provide the Blues with added firepower. This season, the German has 31 goals in 41 appearances.
Compared to Liverpool, critics feel that the addition of Werner is a good move on Lampard's part. He is seen as a good fit for the offensive needs of the team, something lauded by Chelsea midfielder Michael Ballack, Sky Sports reported.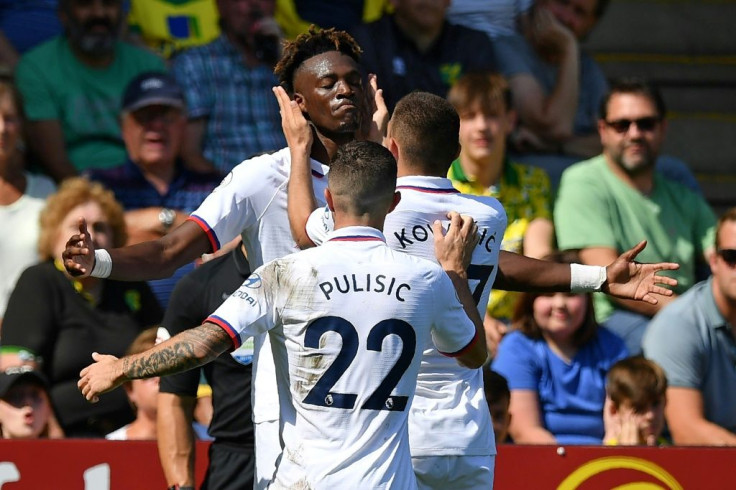 "The team will be renewed, it will certainly be strengthened and a lot of money will be spent in Chelsea to knock again at the top. A good young team is being built there, which is very promising," Ballack said.
It remains to be seen if the Blues will be adding more new faces to the team. Several names have been linked to Chelsea the past days. That includes names like Kalidou Koulibay, someone who can beef up the defensive side of the Blues. Aside from that, there are the current players who have expiring contracts that need addressing. This includes Willian and Pedro. The latter said in a previous post that he is not signing a new deal until the former pens his name on one.
© Copyright IBTimes 2023. All rights reserved.