Premier League Rumors: Borussia Dortmund Determined To Pluck Chelsea's Webster
KEY POINTS
Dortmund seriously pursuing Webster
Blues may not have opening for Webster
Lampard multiple targets may send Webster elsewhere
Frank Lampard has been investing heavily in youth, vowing to give academy graduates a chance to make the Chelsea first team. But with so many names afloat, not all of the young footballers may get that chance. And if the Blues are unable to use him, Charlie Webster now has options. The word going around is that the 16-year-old is a target by Borussia Dortmund, someone who they could fast-track and push him to the first team.
The German club is no stranger to this kind of practice. It is the same tactic Die Borussen did with Jadon Sancho after he moved from Manchester City three years ago, The Sun reported in an exclusive. Skimming the list of young players who evolved under the watch of Dortmund, there are several other noteworthy names. Aside from Sancho, there is also Erling Haaland.
Aside from Webster, the Bundesliga club is also eyeing Bukayo Saka of Arsenal FC. The 18-year-old winger has a year left in his current deal with the Gunners and talks of a new deal have not prospered.
Webster would be a prized find if Dortmund manages to pull off a deal. He is one of England's representatives in the under-16 and under-17 level and has shown promise. He was even named player of the tournament at the Kevin De Bruyne Under-15s Cup tournament held in Belgium last season. Webster made his debut for Chelsea's U-18 side against Southampton in February and was sene as a player oozing with potential.
Lampard has yet to comment on the growing interest for Webster with positions slowly getting filled. Hakim Ziyech, a player the Blues acquired back in February, agreed to a £37.8 million and is set to join the Blues on July 1. Despite fears that the COVID-19 pandemic would delay the deal, the early end of the Eredivisie season has allowed the 27-year-old to move to London, Sky Sports reported.
Another player likely coming to Chelsea is Declan Rice. Lampard is pushing to sign Rice to replace N'Golo Kante. Despite efforts to retain Kante, it appears that Real Madrid has ramped up efforts to the 29-year-old over Paul Pogba, The Mirror reported.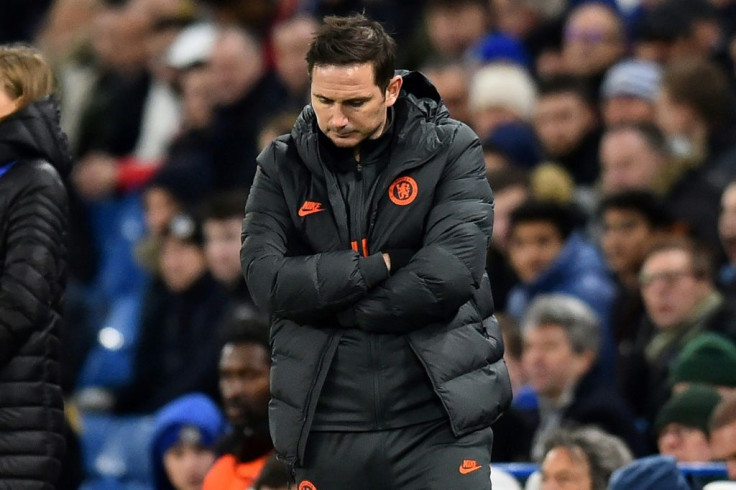 © Copyright IBTimes 2023. All rights reserved.