Premier League Rumors: Chelsea Could Be Inching Closer To Securing Havertz
KEY POINTS
Kai Havertz chances of landing at Chelsea just got better
Lampard yet to field offer for Havertz
Bayern Munich unlikely to pursue Havertz following Sane deal
Chelsea FC has been linked to several targets and one player that is on their radar is Kai Havertz. Though Blues manager Frank Lampard alleges they have not made any formal bid for the services of the 21-year-old midfielder, that could all change soon. Havertz wants to join a big club and most see the Blues as one of the big clubs to watch next season.
Most already know that Chelsea has secured the services of Timo Werner and Hakim Ziyech in separate deals. According to Lampard, both are not expected to see action for now as he tries to blend them into his system. He plans to map out some new plans for the two new faces and then decide when they should be sent off to battle.
As for Havertz, it is no secret that he is one of two high-profile targets on Lampard's list. The other one is Ben Chilwell and there is no telling what Chelsea will be resorting to getting either or both players. But in the case of Havertz, the Blues may have gotten a big sigh of relief with Bayern Munich set to sign Leroy Sane. Bayern is one of the clubs linked to Havertz but opted to go with Sane instead.
Now, the only other team Chelsea may have to deal with is Manchester United. However, the Red Devils are not that flexible financially as well. They set a maximum bid price for Jadon Sancho. It was below half the $141 million price that Borussia Dortmund, likely indicating they will be out of the running for the 20-year-old's services.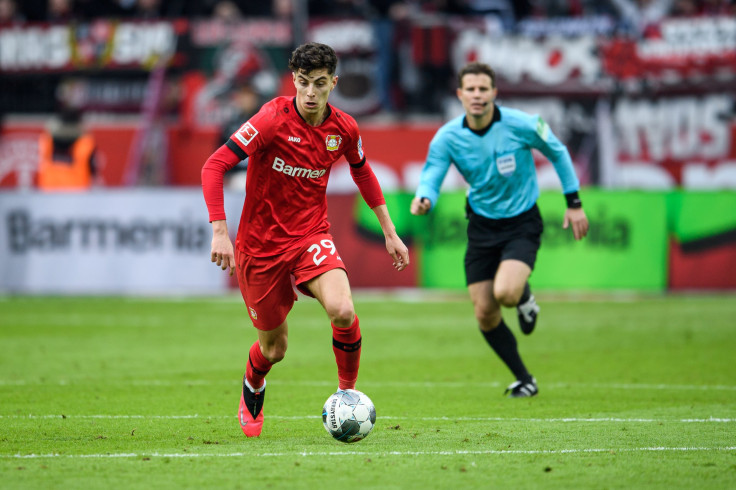 Regardless, it appears Chelsea is determined to make a big for Havertz according to Telegraph reporter Matt Law. It was mentioned in a previous post that Lampard will try to pull out all the stops to snag Chilwell and Havertz this summer.
Critics question how the 42-year-old coach can establish chemistry with these new players. Aside from that, there is also Tammy Abraham in the fold. But Lampard explained that he already discussed this with 22-year-old striker, explaining to him that new players coming in should always be treated as a challenge.
© Copyright IBTimes 2023. All rights reserved.