Premier League Rumors: Manchester United Sancho Pursuit Fizzles, Bailey Next Best Option
KEY POINTS
Manchester United sets ceiling offer for Jadon Sancho
Sancho likely to stay with Borussia Dortmund until next summer
Red Devils may settle for Leon Bailey
Manchester United was believed to be bent on getting Jadon Sancho but budget constraints are standing in the way. With most clubs feeling the financial pinch of the COVID-19 pandemic, the Red Devils can only spend to a certain degree for the 20-year-old player. Revealing that they will not spend a penny beyond $61 million, it appears all hopes of seeing the English football player at Old Trafford has gone up in smoke.
The original asking price by Borussia Dortmund for Sancho is pegged at $141 million. The spending limit on the 20-year-old was not even half of what Borussia is asking. The $61 million bar comes from an unnamed senior official from Old Trafford in a report from Sky Sports.
Unless Dortmund is open to lowering their asking price, United is likely out of the running for Sancho's services. CEO Hans-Joachim Watzke made it clear that they will not settle anything less for the set transfer fee on the 20-year-old. Sancho has two years remaining in his current deal with Die Borussen.
"I don't think a club will pay the sum," said Watzke to Sport1. "There is also no coronavirus discount on him," he added.
If United's stance remains, the focus will shift on other teams who have shown interest in Sancho. Other clubs interested in the 20-year-old include Chelsea, Liverpool, Real Madrid and Barcelona. But like the Red Devils, the $141 million asking price is something that could be a problem. Hence, there is a chance that Sancho may stay on at Signal Iduna Park at least until next season. Depending on the governing conditions clubs may renew their pursuit next summer.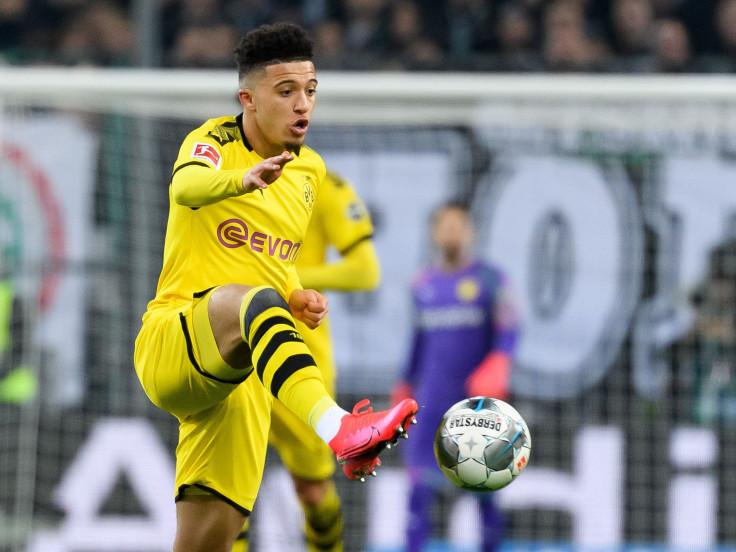 With Sancho likely out of the picture, United may have to target someone else. Leroy Sane of Manchester City was mentioned as an alternative but the latest development on the 24-year-old is that he is headed to Bayern Munich, BBC reported.
In another previous post, Leon Bailey was mentioned as another alternative for the Red Devils. He is worth roughly $50 million, numbers that fit into the set spending limit by United. Unless Ole Gunnar Solskjaer has another player in mind, it appears Bailey is now at the top of his wish list.
© Copyright IBTimes 2023. All rights reserved.