Premier League Rumors: Sancho Unlikely To Transfer Soon, Borussia Dortmund Chief Says
KEY POINTS
Sebastian Kehl feels Jadon Sancho will remain with the team next season
Sancho moving out will depend on the money offered to Borussia Dortmund
Sancho is in no rush to move out of Borussia Dortmund
Jadon Sancho is a prime target of big clubs such as Liverpool and Manchester United. However, it remains that there is still nothing on the table.
According to Borussia Dortmund's head of licensing player department Sebastian Kehl, Sancho transferring may happen but not in the coming months. Instead, he feels a feasible transfer move could be agreed on next year.
Speaking to Sky Sports, Kehl shot down speculations that the 20-year-old winger is headed out the door after this season. Sancho has two years left in his current deal, and the asking price by Die Borussen is roughly $144 million at least. Sancho has been having a fine season with Dortmund, accounting for 17 goals and 16 assists in 27 games. Despite the growing interest, Sancho is trying to stay level-headed in helping his team finish the season strong.
"There is nothing to it," said Kehl.
"We'd like to think that he will continue to play for us next season," he added.
Someone who is urging Sancho to stay focused is international teammate and current Liverpool captain Jordan Henderson. He is aware of the growing interest in the English football player and believes he is on the right track to success. However, he knows that Sancho has plenty of room for improvement, urging him to stay on course and keep working hard at what he loves doing.
"He's been brilliant for Dortmund in the Bundesliga, brilliant for England he just needs to carry on," Henderson said.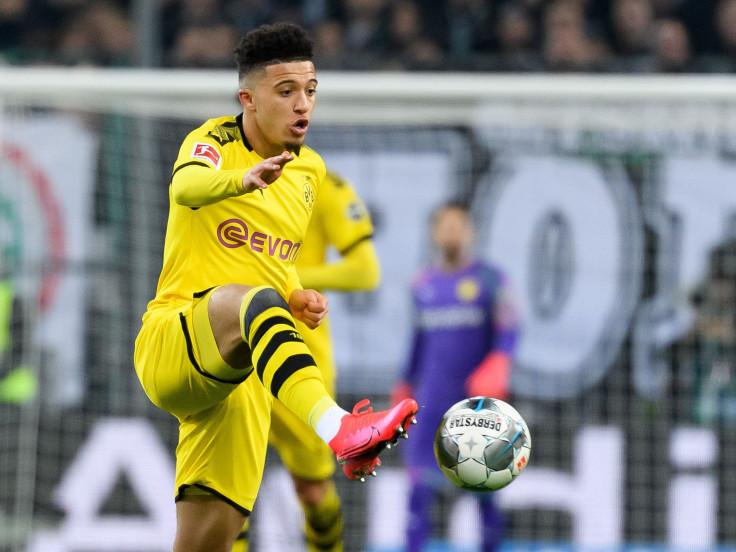 As of this writing, there is no clear indication of who is winning the race for Sancho's services. Some outlets point to United to win the race, while others are suggesting Liverpool. But as far as Kehl is concerned, some of these claims are rubbish and do not correspond to the truth. Also, Sancho has shown no indication yet of wanting to leave Dortmund. It appears the English footballer prefers "others" to discuss all those as he focuses on playing football.
In a previous post, United is believed to be saving up enough cash reserves and make a big splash this summer. Aside from Sancho, the name of Jack Grealish of Aston Villa has been mentioned. However, it appears that the priority is Sancho if Ole Gunnar Solskjaer pulls the trigger. Nothing has progressed for now. Things could change after the current season.
© Copyright IBTimes 2023. All rights reserved.