Premier League Rumors: Solskjaer Uncertain About Club Budget, Sancho And Grealish Pursuit Looking Dim
KEY POINTS
Ole Gunnar Solskjaer is clueless on how much budget will be given to him this summer
Solskjaer may have to find targets that cost cheaper
Getting Jadon Sancho and Jack Grealish to Old Trafford is not looking good
Manchester United has been slowing down on player targets, a move most believe is meant to prepare the Red Devils for a big swoop during the next transfer window. The only problem is that United has not been spared from the COVID-19 financial crunch. Like most clubs, they are careful about overspending this summer with no clue on how much funds will be made available.
Red Devils manager Ole Gunnar Solskjaer admitted that he has no idea how much money will be at his disposal come the next transfer window. This comes not long after he said that United will try to bring in some of their coveted targets. There are several key names linked to Old Trafford, including Jadon Sancho and Jack Grealish.
These names have been often mentioned in transfer rumors but each comes at a price. Of the two, Sancho is the most expensive, with Borussia Dortmund seeking a hefty $144 million fee for the 20-year-old player.
As for Grealish, Aston Villa wants $101 million. From the combined amount alone, Solskjaer could at best only pick one if he is allowed by top management to initiate a deal.
However, even that may not gain approval. Vice-chairman Ed Woodward has already cautioned that United may have to hold off on lavish spending, at least for this summer, as the team tries to manage its finances. Should that be the case, Solskjaer will have to map out new plans and possibly turn to players who do not cost that much.
"I know the club has announced a few numbers before. It's not for me to say here now we are going to have X amount because I don't really know," Solskjaer said, Goal.com reported.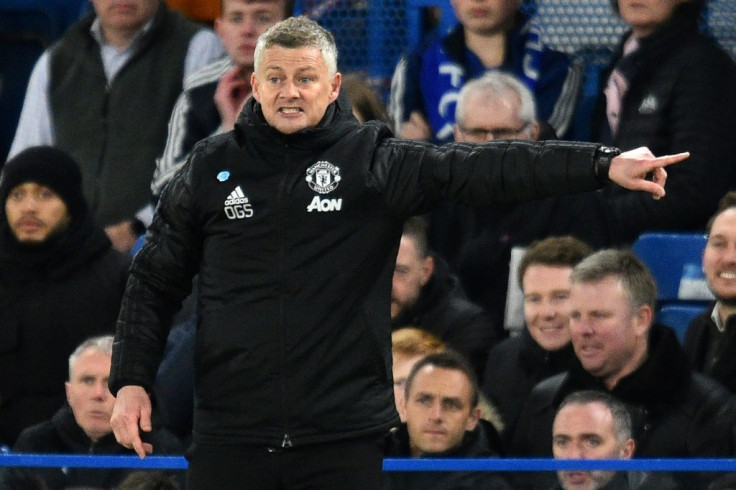 Making things a bit more complicated is that the Red Devils need to decide the fate of several players. That includes Paul Pogba, whose future remains up in the air. However, Solskjaer made it clear that they intend to keep the 27-year-old in the fold. It holds for the club's best players that United plans to keep moving forward.
In the case of Pogba, there were concerns about how he could co-exist with Bruno Fernandes. That was answered following the club's 3-0 win over Sheffield United. The two football players showed they could play together, something that delighted Solskjaer.
"I am certain that they can play well together yes because they have proven both in training in the games when they play together that it's exciting," Solskjaer said.
© Copyright IBTimes 2023. All rights reserved.