Premier League Rumors: Ceballos Using Arsenal Lifeline To Figure Out Next Stop
KEY POINTS
Dani Ceballos clueless on footbal future
Dani Ceballos considers return to Real Betis
Dani Ceballos may return to Arsenal if Mikel Arteta still wants him around
Dani Ceballos knows that he will have to decide on his football career soon. Though he has extended his stay at Emirates Stadium, the 23-year-old knows that he does not have that many options once the current season is over. A return to Real Madrid may not be ideal, aware that he may have no place under Zinedine Zidane.
A plausible choice for Ceballos is to continue playing for The Gunners. However, his stint at Arsenal has not been a smooth one. He has endured injuries during his loan spell, not to mention experiencing a change in manager. But when he is healthy, the Spaniard has proven that he can survive the physical play in the Premier League. But the final word on whether he will stay in England or not is beyond his hands, El Larguero reported.
"The owner of my future next year is me. Next year I want to play and I will hardly be able to do it at Real Madrid," Ceballos said. "Betis? It is an option. I do not close the door to play in any club. I do not rule out continuing in the Premier [League]."
A return to the same club where he started would make sense. But with the toughness he has shown in England, there is still that chance he could be staying on. For now, the only plausible club he can be linked to is Arsenal. He admits that he has enjoyed playing under Arteta. He has responded well and proof of that was his performance when the Gunners defeated Southampton, 2-0, recently.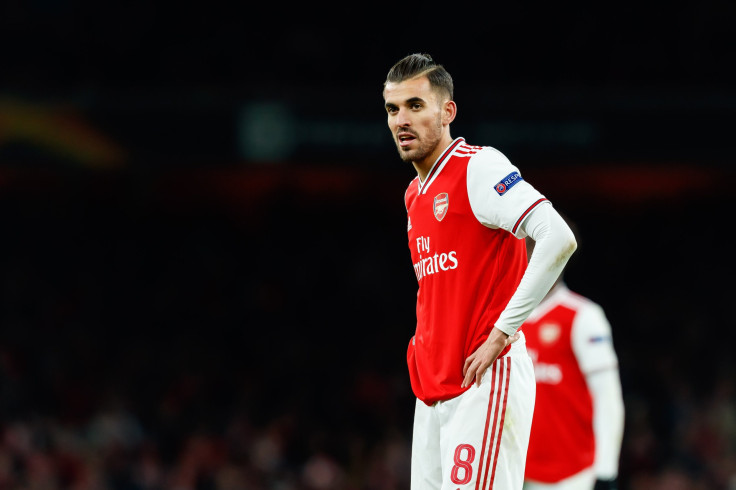 "He does not talk about anecdotes with Pep [Guardiola] but it shows in his training, I have learned a lot about soccer in a different way. It is a luxury to be able to learn from a coach with these qualities," Ceballos said.
Whether it be Arsenal or Real Betis, Ceballos just wants to play for a team where he is needed. Sevilla expressed interest in the Spaniard but Ceballos is hesitant to play for his former team's fierce rival. Hence, it appears only two teams are left on the 23-year-old midfielder's list unless some other club approaches him for a potential stint in the summer.
© Copyright IBTimes 2023. All rights reserved.